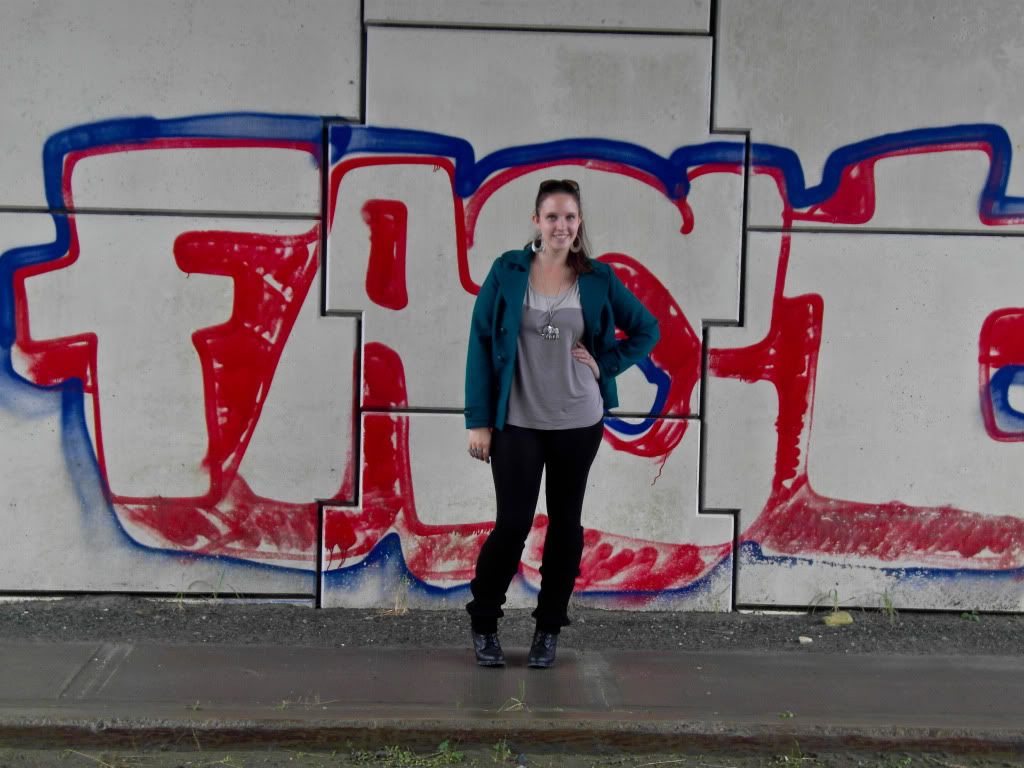 {Outfit Details}
Jacket

- Forever 21
Top

- Winners
Leggings

- Forever 21
Leg Warmers

-

(I honestly have no idea)
Booties

- Spring
Elephant Necklace

- Ardene
Bracelets

- Forever 21, Le Chateau

(Gift)

& A Flea Market
Earrings

- Ardene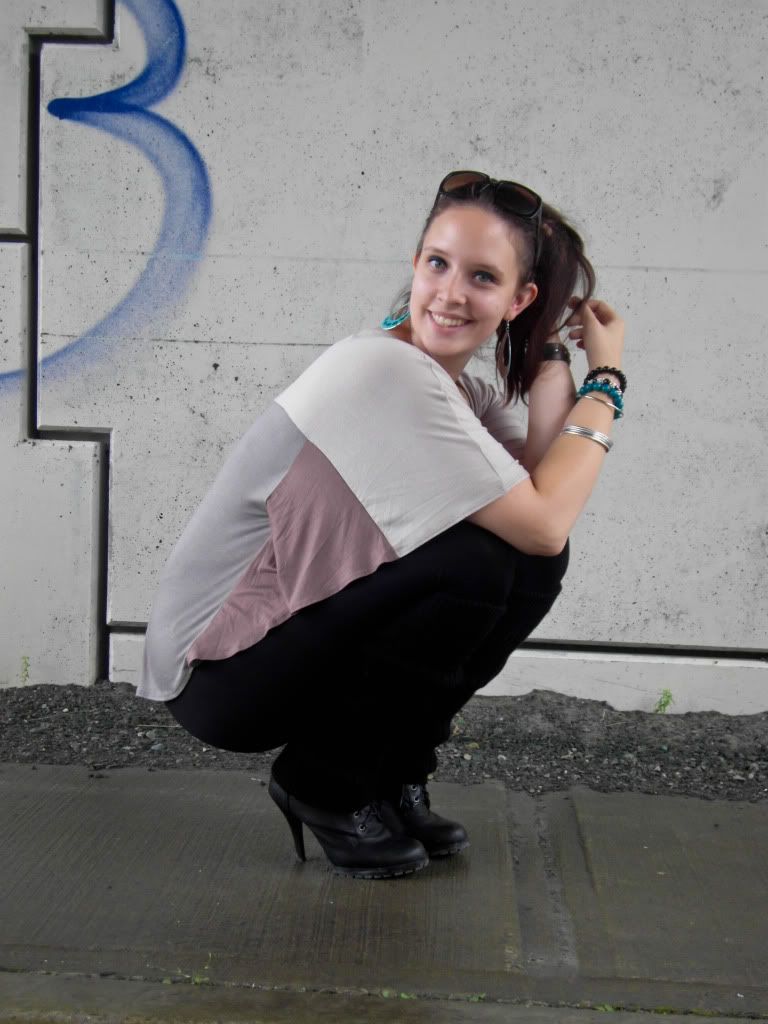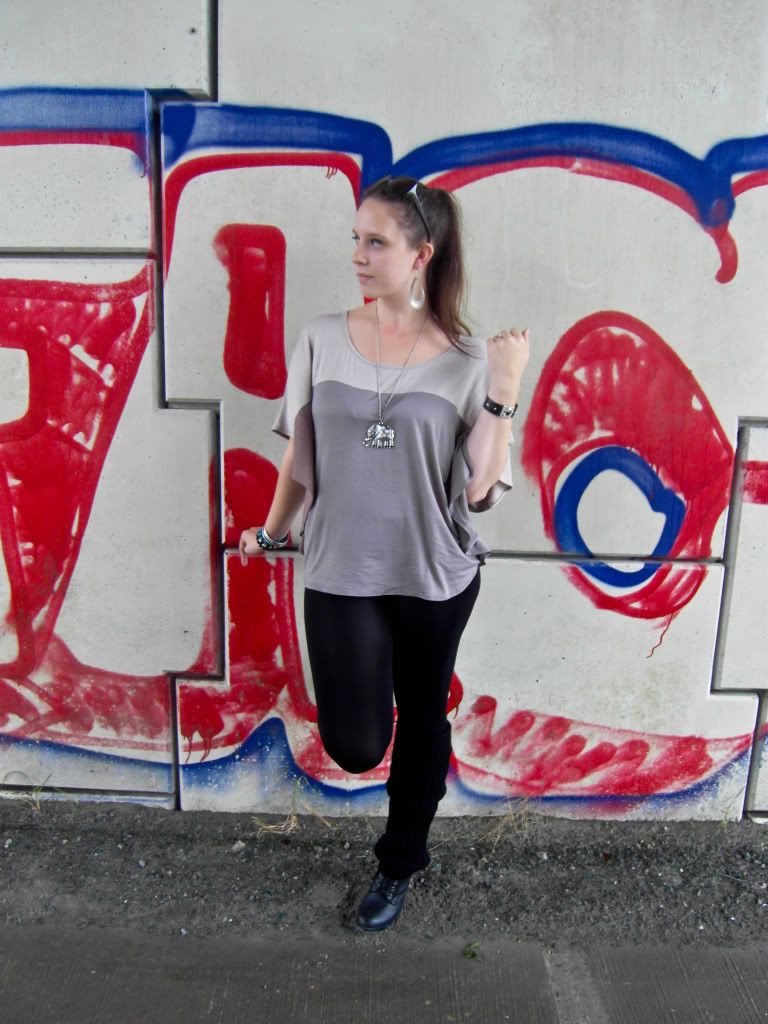 It took me about 5 minutes to figure out what was written behind me.
Fact.
Fact: Husband wanted me to name this post 'urban jungle', I don't know why, maybe he thought he was being cool (hehe, love you!)
Fact : I am wearing three animals! Elephant, Sparrow ring and there's a Dolphin on my cuff.
Fact: I've had these leg warmers for 6 or 7 years and this is the first time I've worn them.
The best fact: I am working on my "My Closet" series. In case you missed it, I'm giving you guys a look into my room, how I organize everything from jewellery to shoes and a list of my current "closet wants" and "closet needs".
That means, I have to go put that embarrassing pile of laundry away.
[Hint: If you put it all on your bed, you have to put it away or you can't sleep on the bed! Unfortunately...I have a tendency to pass out on the couch beforehand.]