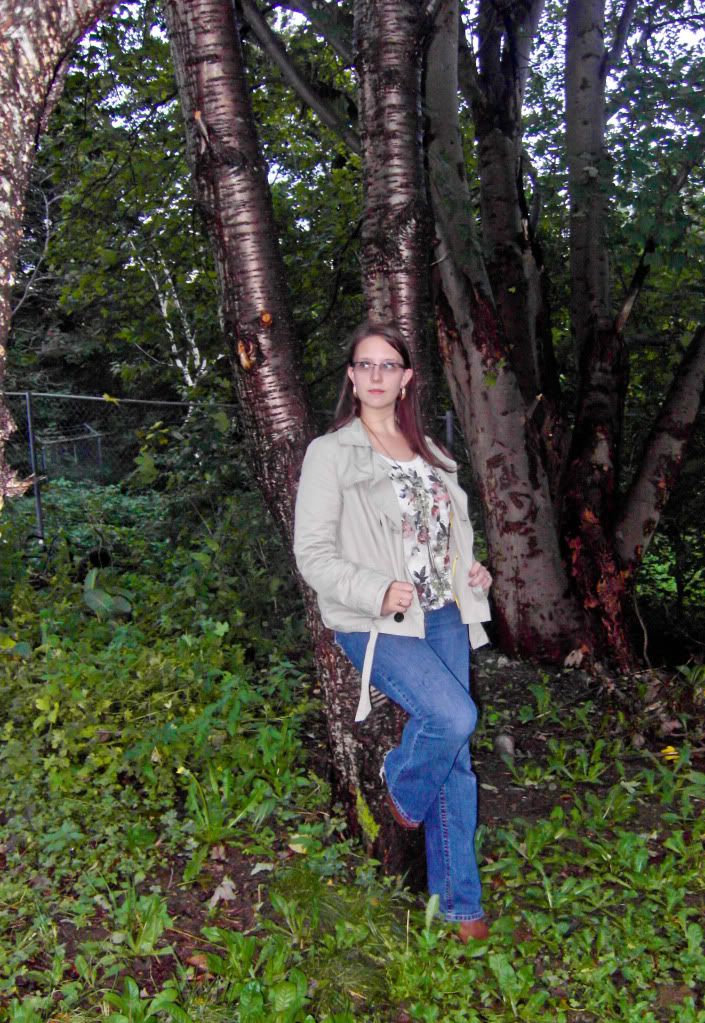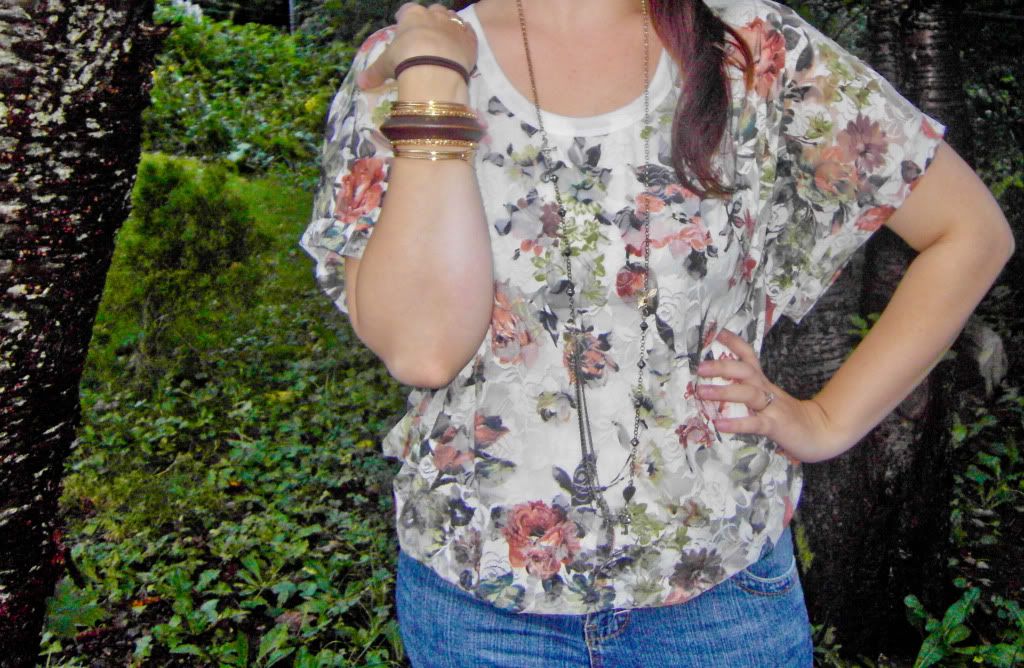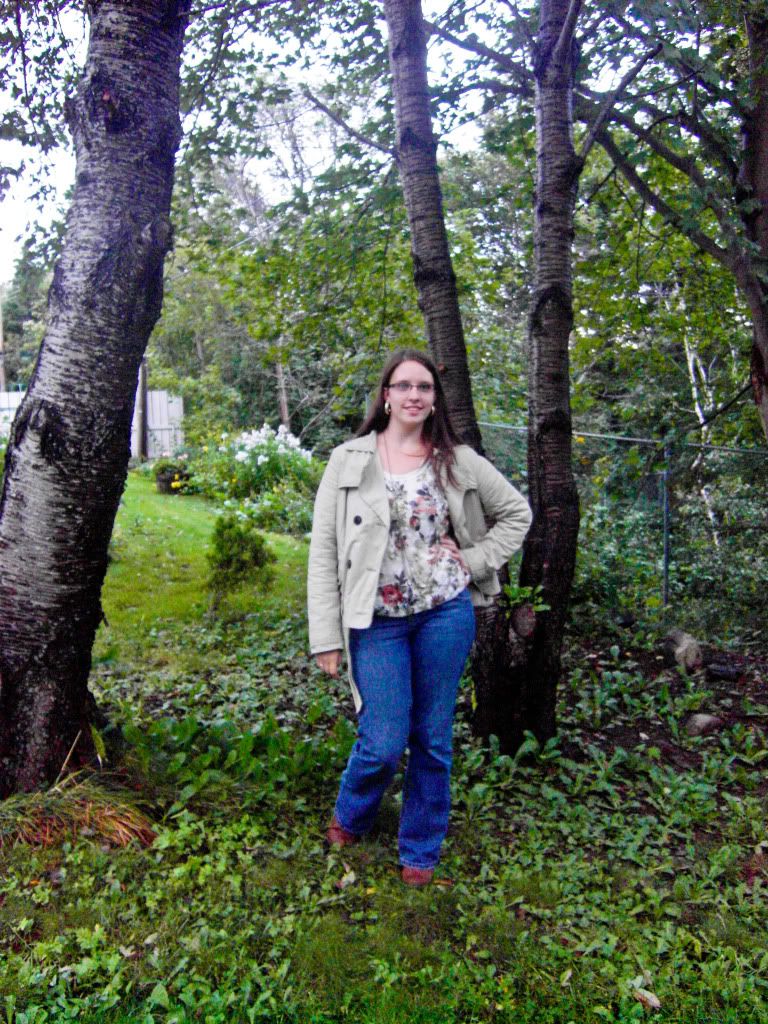 I was kind of thwarted by the weather today. You can see the change in weather by the outfits I'm wearing. It's crazy how one day it can be 22 then the next 12. And with this 'hurricane' today that closed schools ('non-tropical low' is more like it) I didn't know what to wear.
Originally I wanted another girlie outfit and pair this with a skirt but as I said, thwarted by the rain!
Mom took these photos for me, like 715pm, when there was a few minutes the rain had stopped. I don't know why they're so grainy and fuzzy...hmm. Tomorrow will be better right?
Oh! And remember my friend Liz that sent me some nice words? Well we had a great lunch together, oblivious that the university was closing, then we walked in the rain and chatted some more.
I'm so lucky to have such a genuine and true friend.