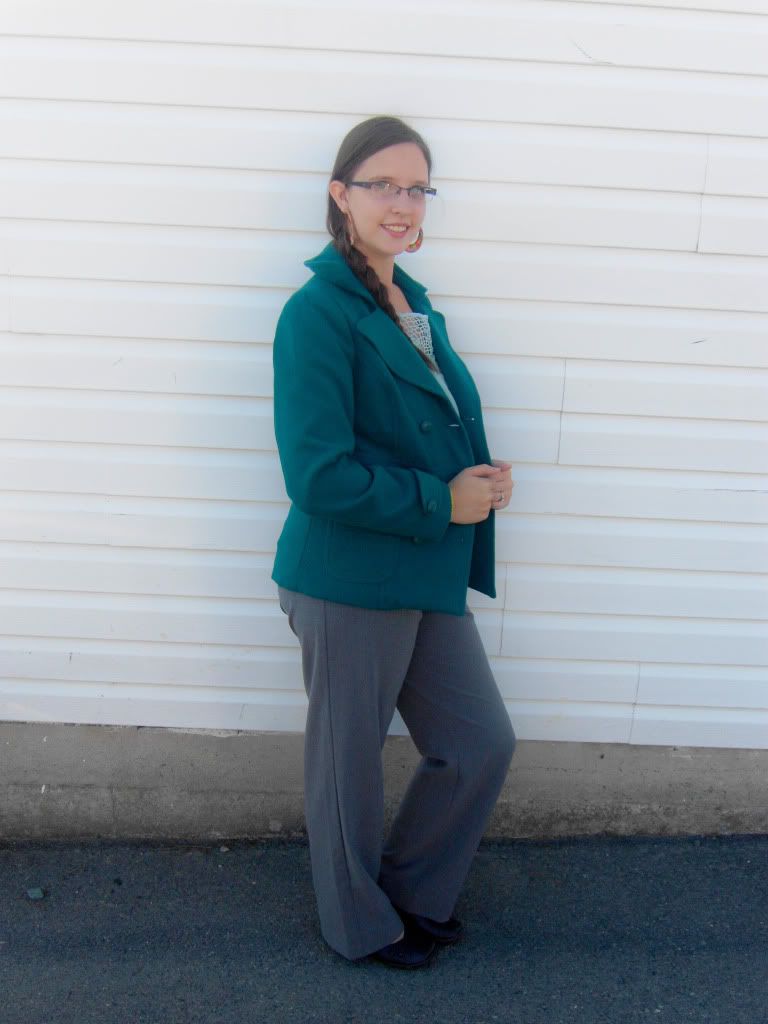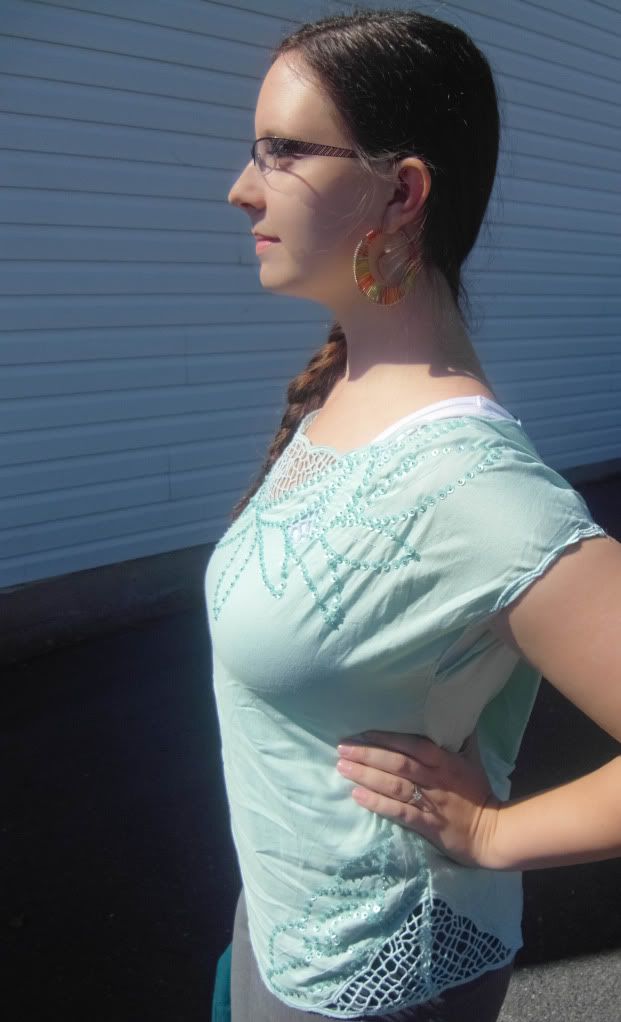 I've never worn this shirt before because of the detailing. Don't get me wrong, it's beautiful, but my my skin is a force to be reckoned with. If you're not soft as a baby's bum, newborn kitten, cashmere or silk then stay away. Beads, wool, tags, that stupid plastic strip they sew into the shoulders on t-shirts (GRRR why is there a need!?) all annoy the crap out of my skin, and I end up itching to high heavens then turning blood red.
Verdict for this shirt? Church or Costco?
A: Its okay as long as I wear a tank underneath & B: it looks way better with jeans, so Costco style. I'm looking at that second picture and thinking, this shirt is totally not dressy and sucks trying to be dressed up. Plus I think the crotch needs raising in the slacks.
For now, I've got 'Bar Rescue' and a plate of nachos calling my name...