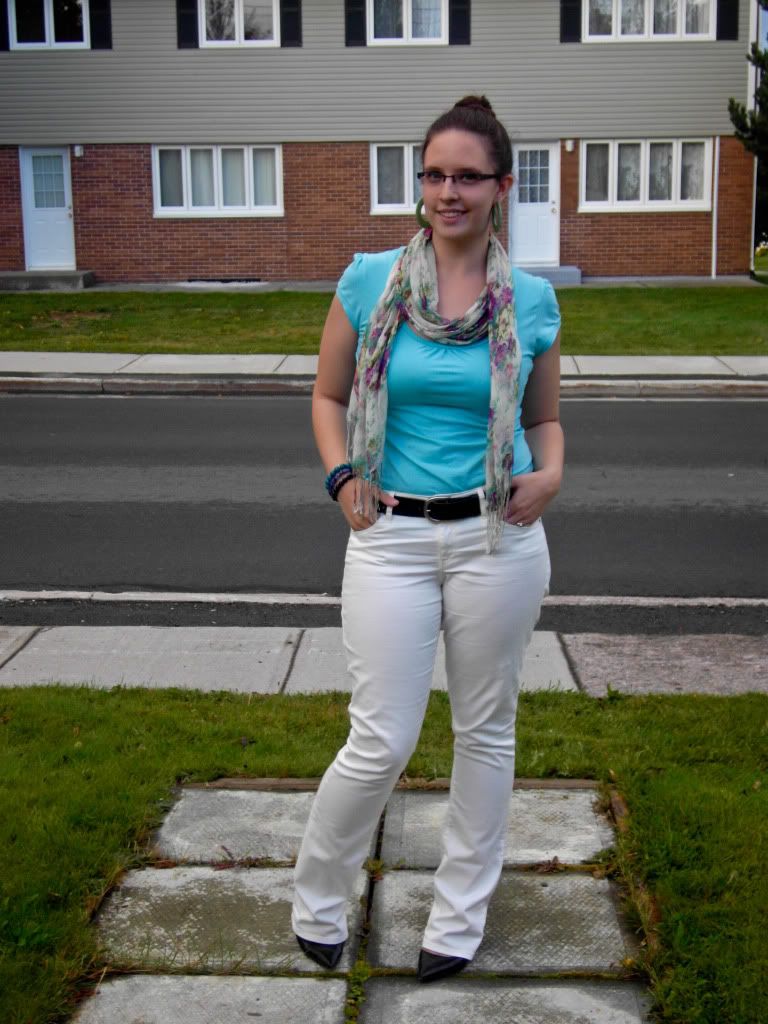 {Outfit Details}
T-Shirt

- Smart Set
Jeans

- Gap
Belt

- Levis
Shoes

- Spring
Scarf

- Bootlegger
Earrings

- Ardene
Bracelets

- Forever 21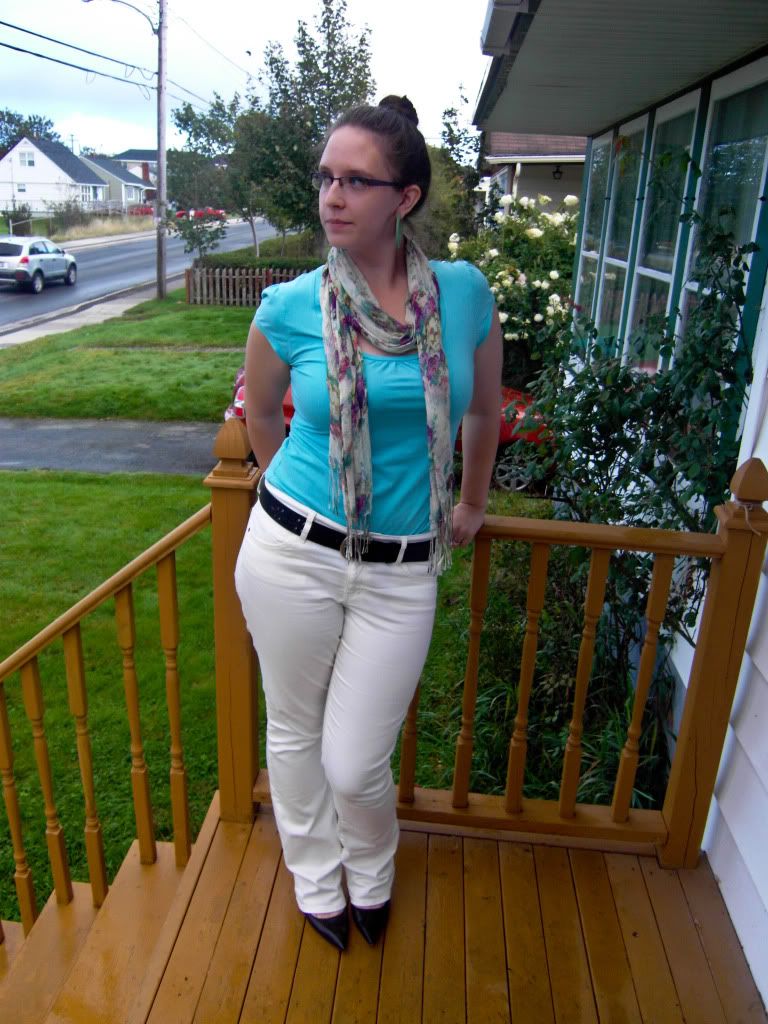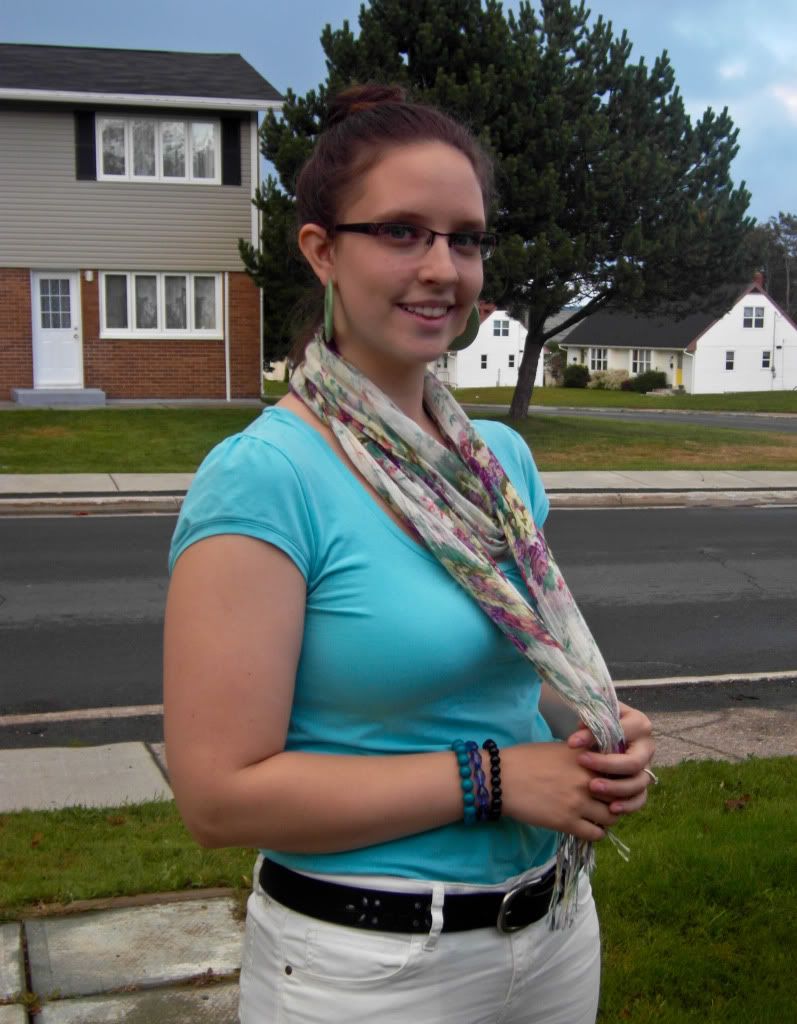 When I think 'casual Friday' at work, I don't want to picture people in their gym clothes and white sneakers with Velcro. They say 'comfort of your

HOME

' for a reason.
Might sound a bit harsh here, but come on guys agree with me!
I feel like I'm totally pulling off casual work wear perfectly today.
It always seems to rain on my work days .. might have to start a series called "Trouser Tuesdays' if that keeps up..
These pics were taken in front of my nanas house. The family
(I HATE when people say 'fam jam' whats up with that?!)
all went there to have pizza and cake to celebrate my little bros 7th.. I mean 15th birthday.
He still seems so far away from teenage years to me!

These past 2 weeks have been so filled with family (which is a blessing) but also filled with a lot of celebratory cake and pizza (another blessing, but my body says otherwise)