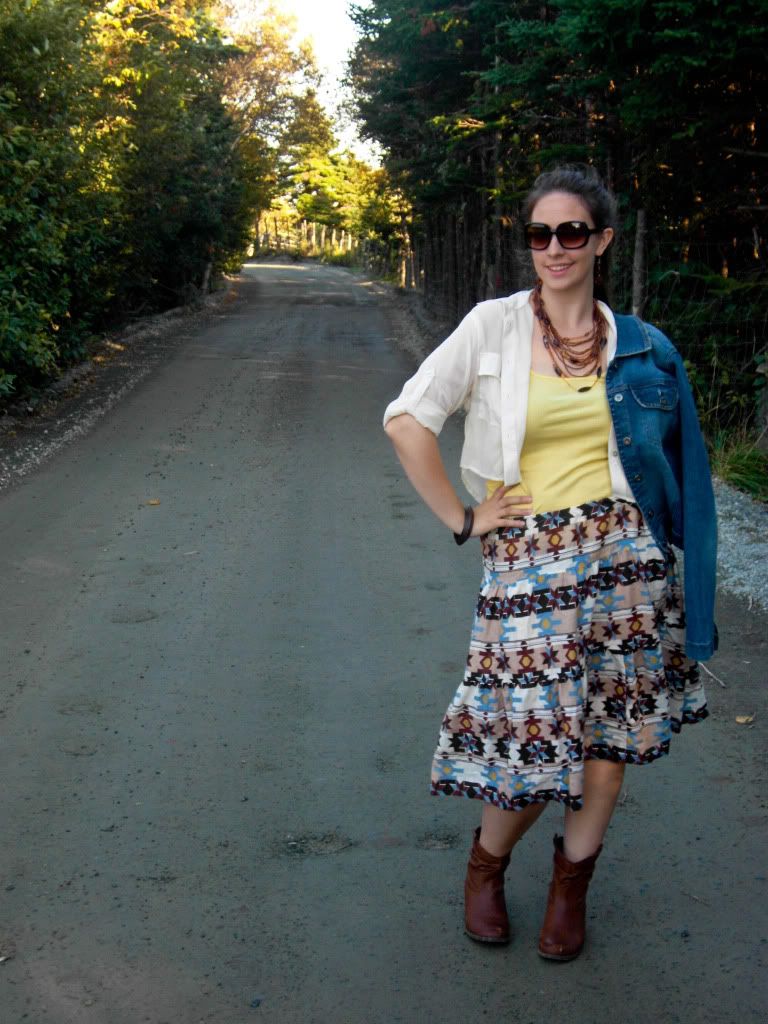 {Outfit Details}
Jean Jacket

-

(Gifted)
Crop Shirt

- Urban Planet
Crochet Tank - Forever 21
Skirt

-

(Vintage, Gifted)
Boots

- Spring
Necklace

-

(Gifted)
Earrings

- Forever 21
Wood Bracelet

- Sirens
Sunglasses

- Forever 21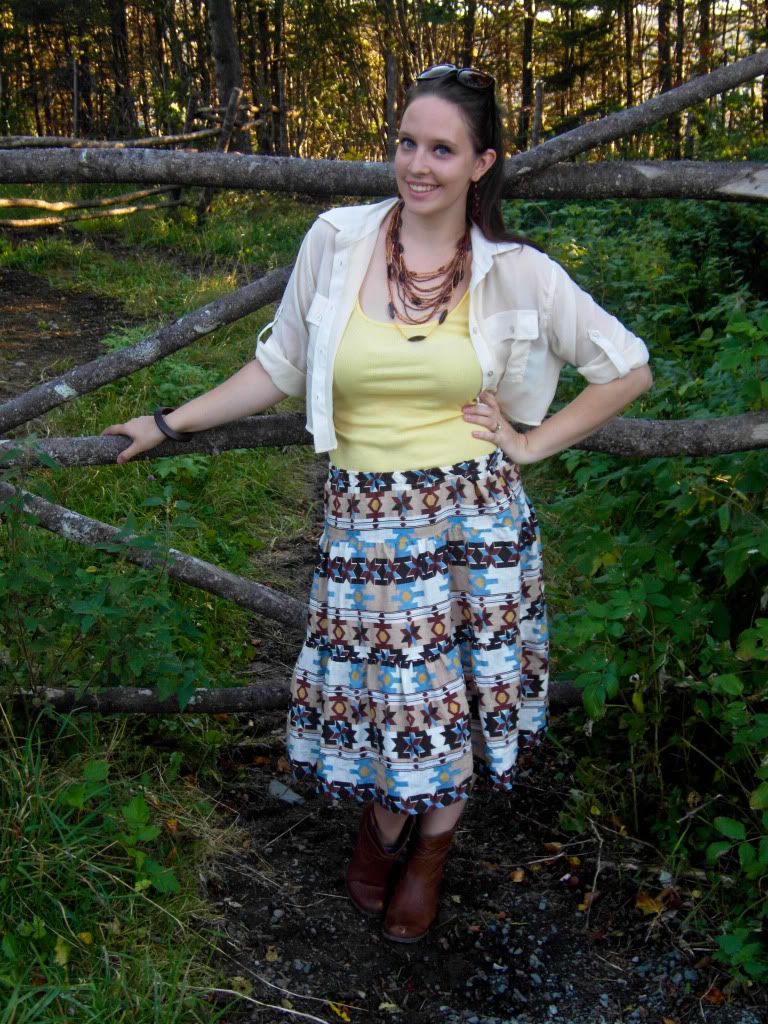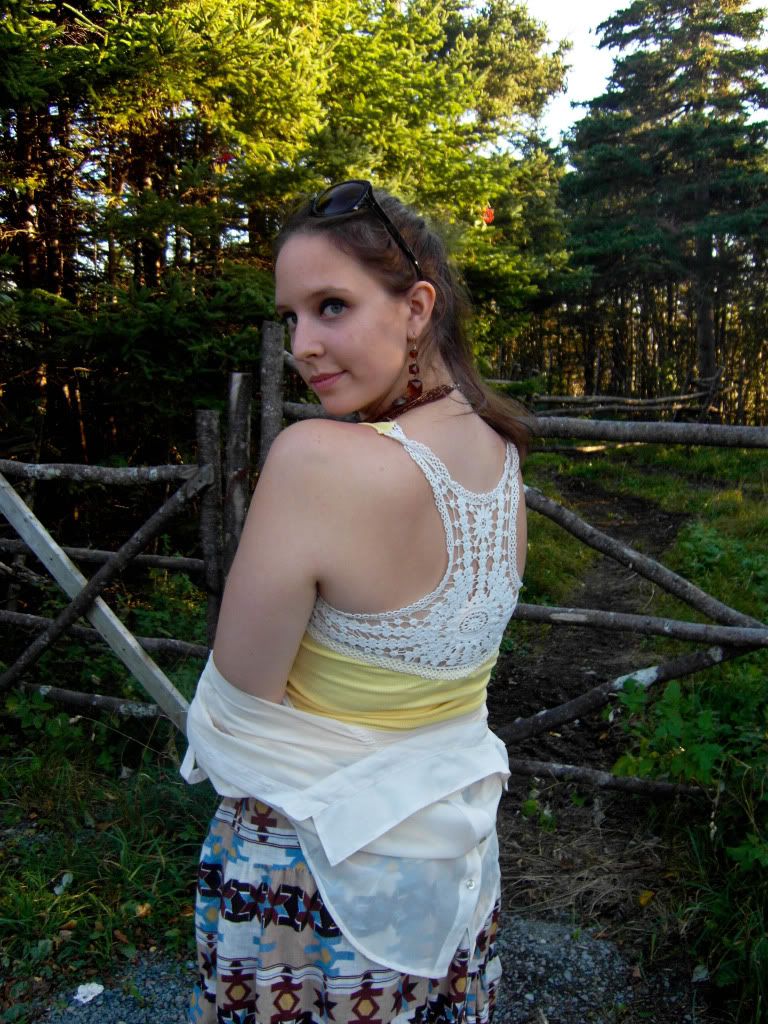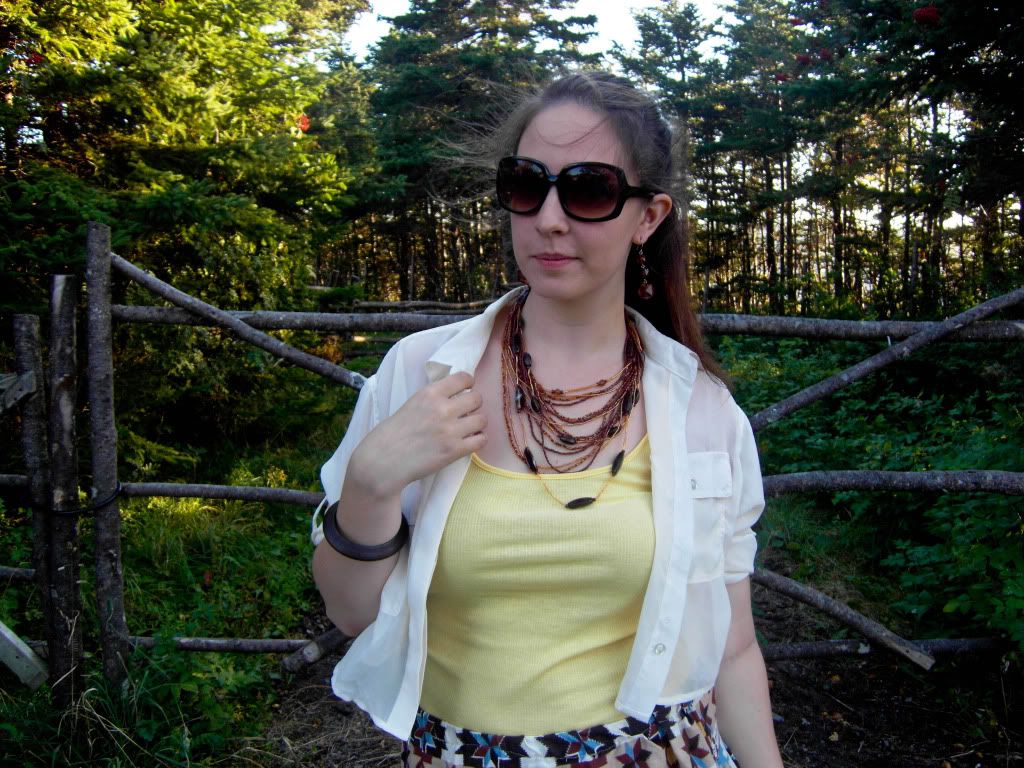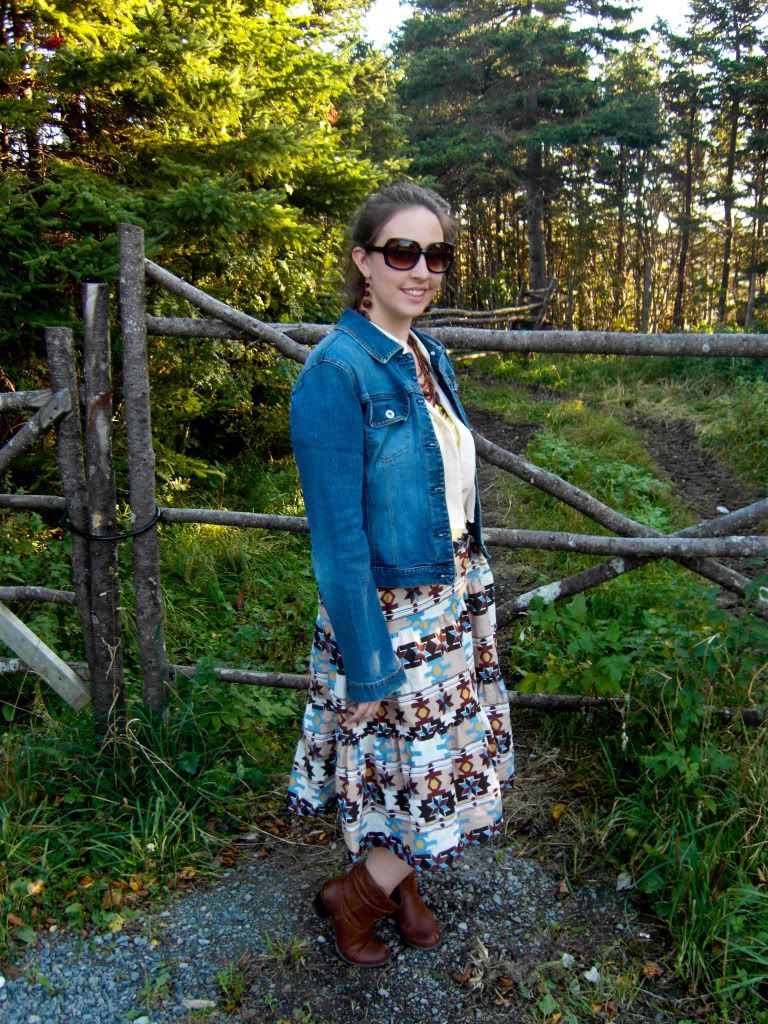 Believe it or not, I used to love the woods and the country.
I would play with my friends (sometimes imaginary) or by myself and build 'forts' and 'houses' with trees and rocks.
I feel really country and somehow woodsy? I guess cause we used to say our cottage was 'up in the woods' or 'up in the country'.
This dress used to be my favorite thing belonged to my nana. (It got too small, so she gave it to me and I made it into this skirt)
It was always at the cottage and I would put it on with her cowboy boots (similar to mine) and a cowboy hat, then "play" guitar on the patio.
Nan has a picture, I must scan it in to show you guys. It was pretty awesome.
Although now I look at it, its kind of a tribal print more than anything.
But hey, I'll never mess with memories and their correlations!