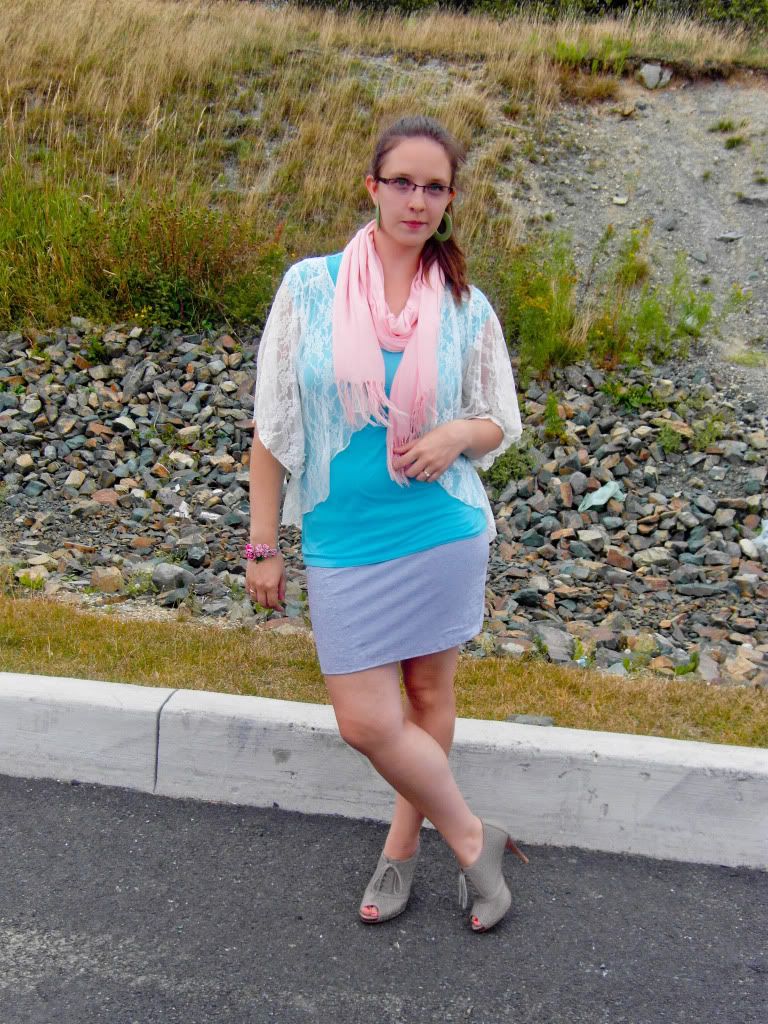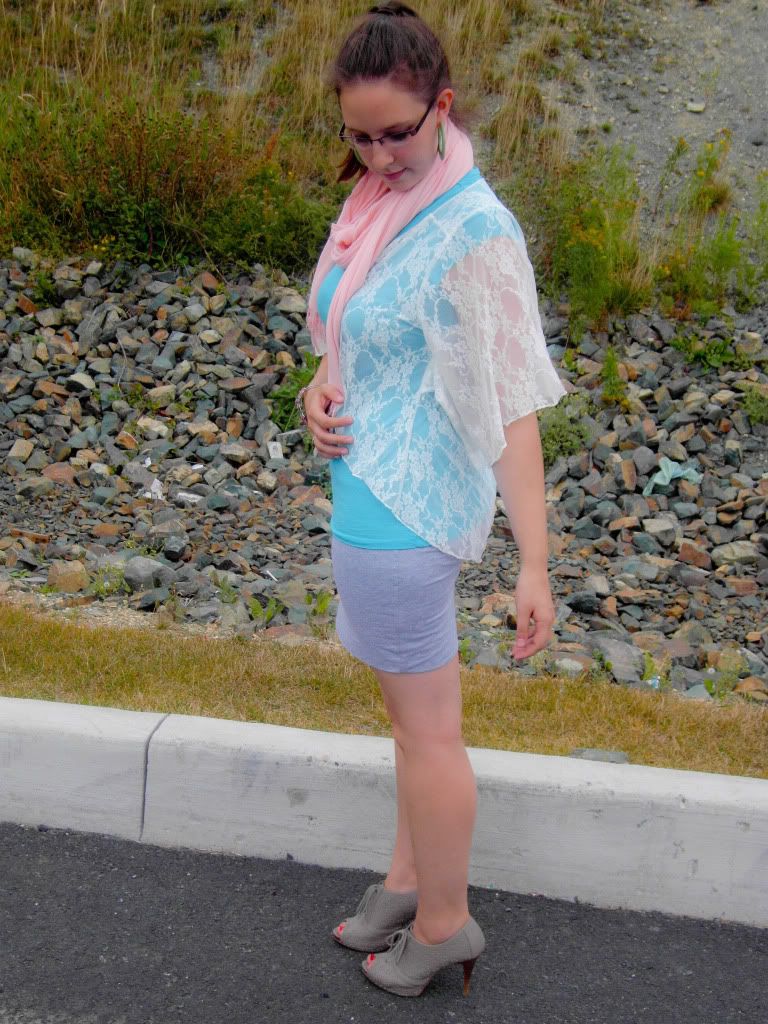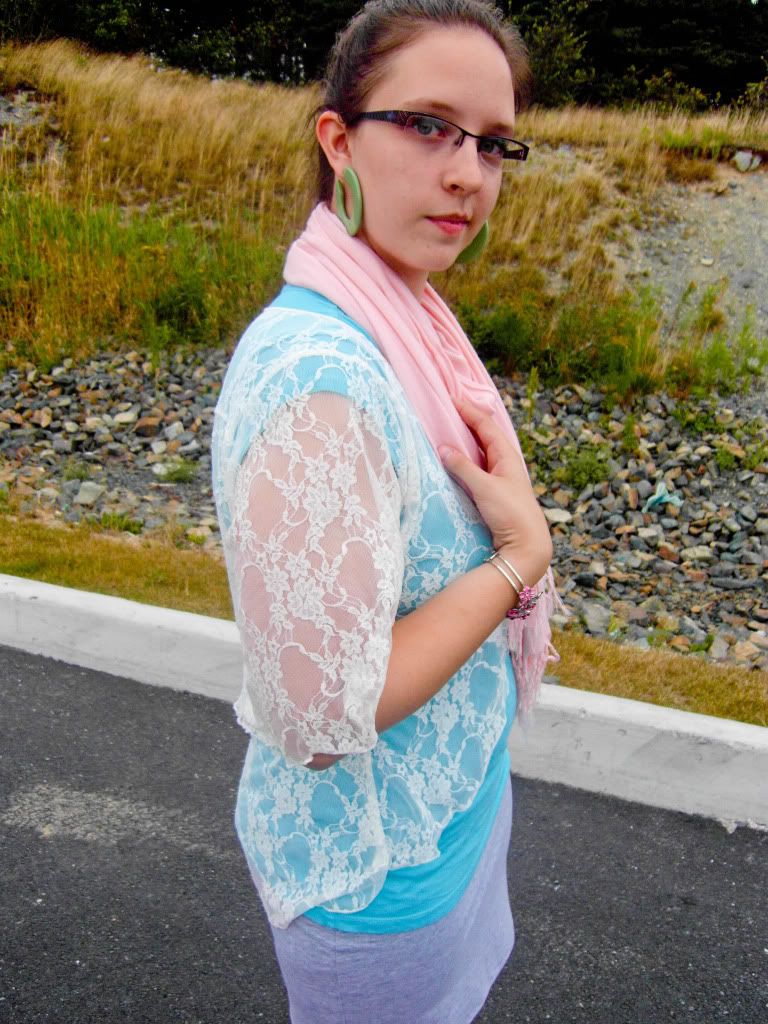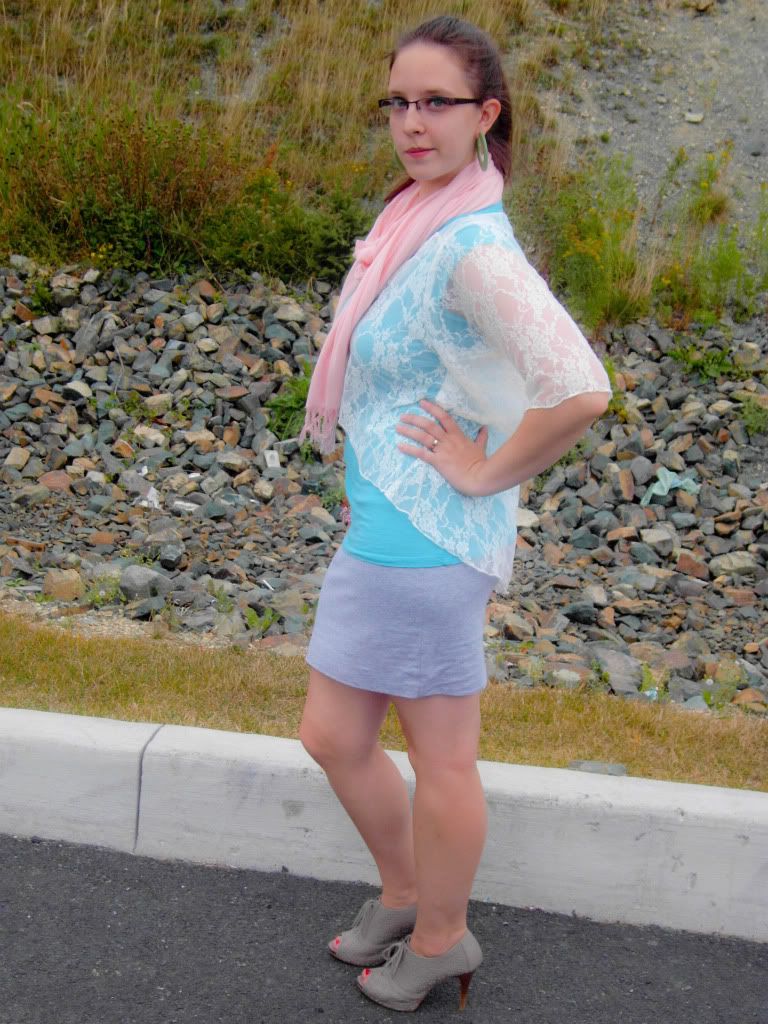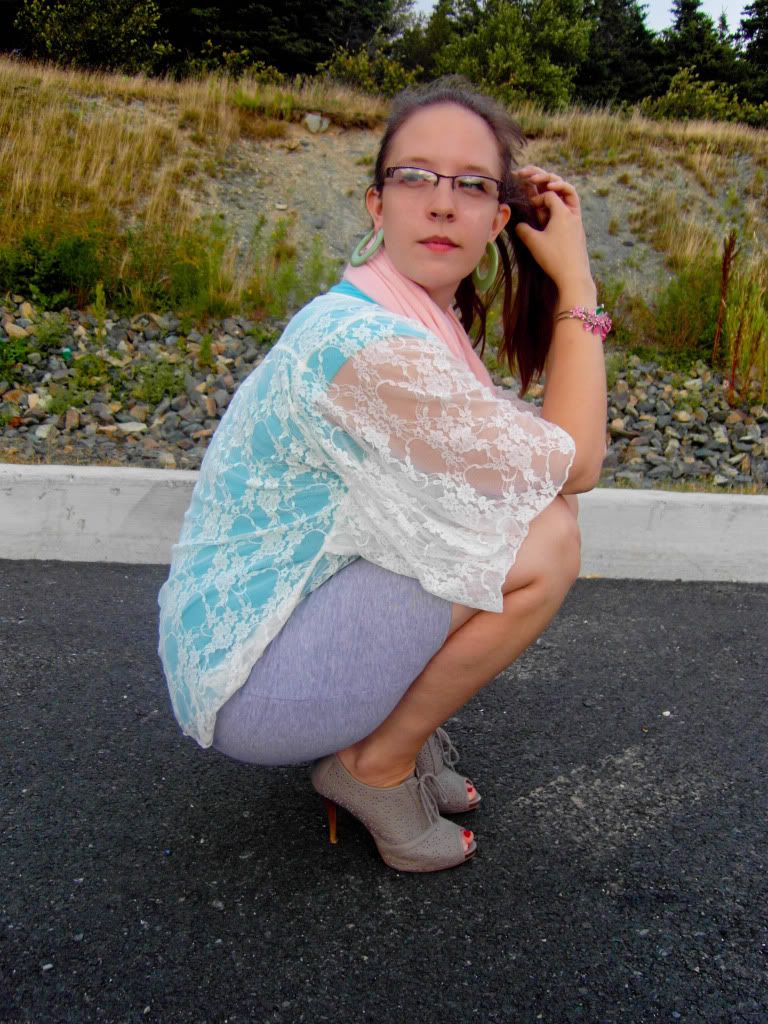 I keep calling this my 'bubblegum' outfit when I mean Cotton Candy! Doesn't anything blue & pink together remind you of that? (No? Oh well then..)

Its almost the weekend, thank God. I NEED sleep. I miss it...not that I had much of it anyway... but lately I've been run ragged. The summers are usually pretty low key and then all of a sudden there's a million things and every morning is an early rise.

I am not a happy camper at 7am, thus getting my outfit/lunch/ even hair ready beforehand. I hate to go curl my hair at 1130 but I know I'll never get up in time to do it.

Oh the things we do for a good hair day.