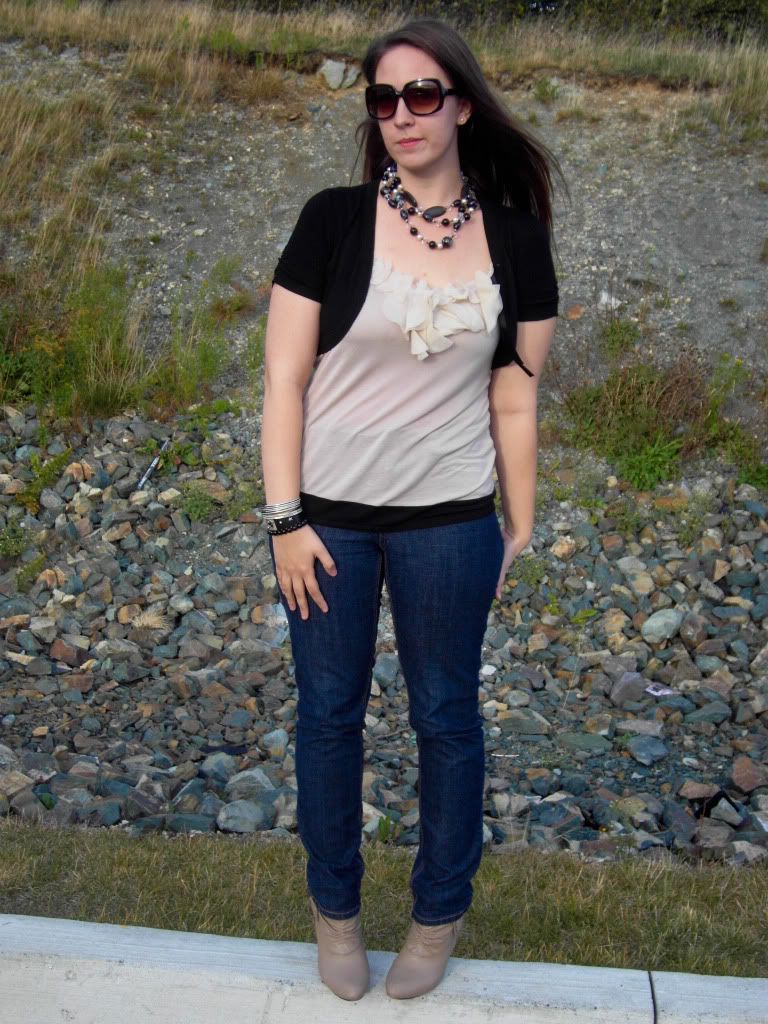 {Outfit Details}
Bolero
- Reitmans
(Stolen from a coat check downtown BY MISTAKE..why am I admitting this?)
Tank
- Urban Planet
Jeans
- Forever 21
Sunglasses
- Forever 21
Shoes
- Forever 21
Bracelets
- Forever 21 & Yard Sale
Necklace
- Ardene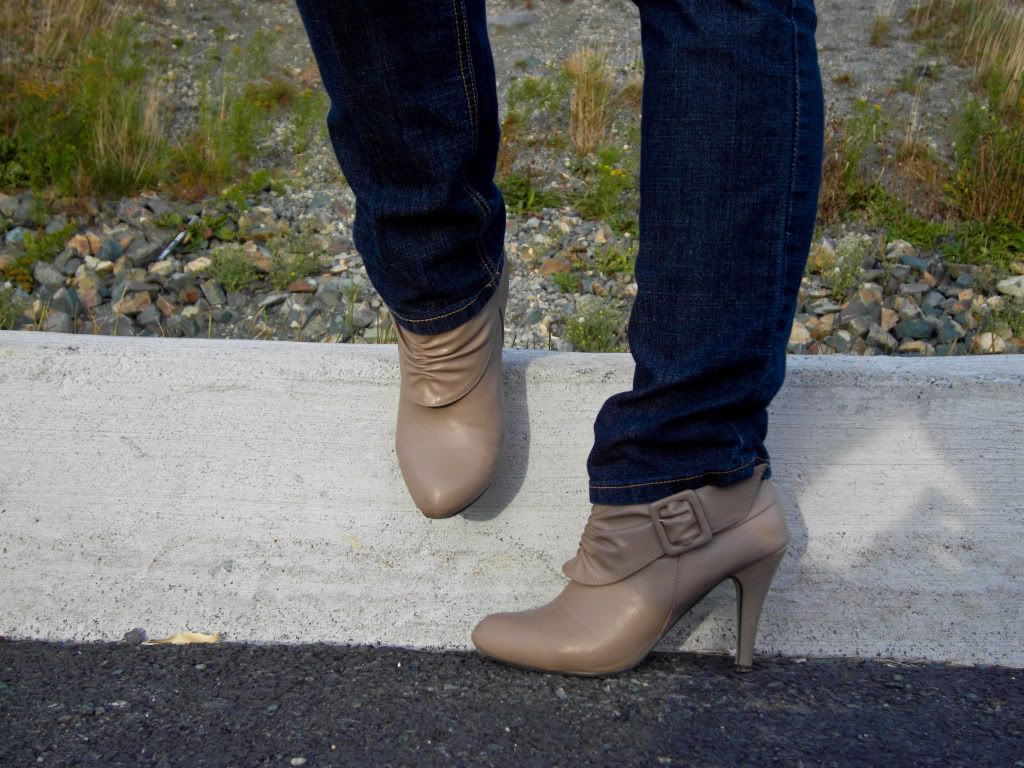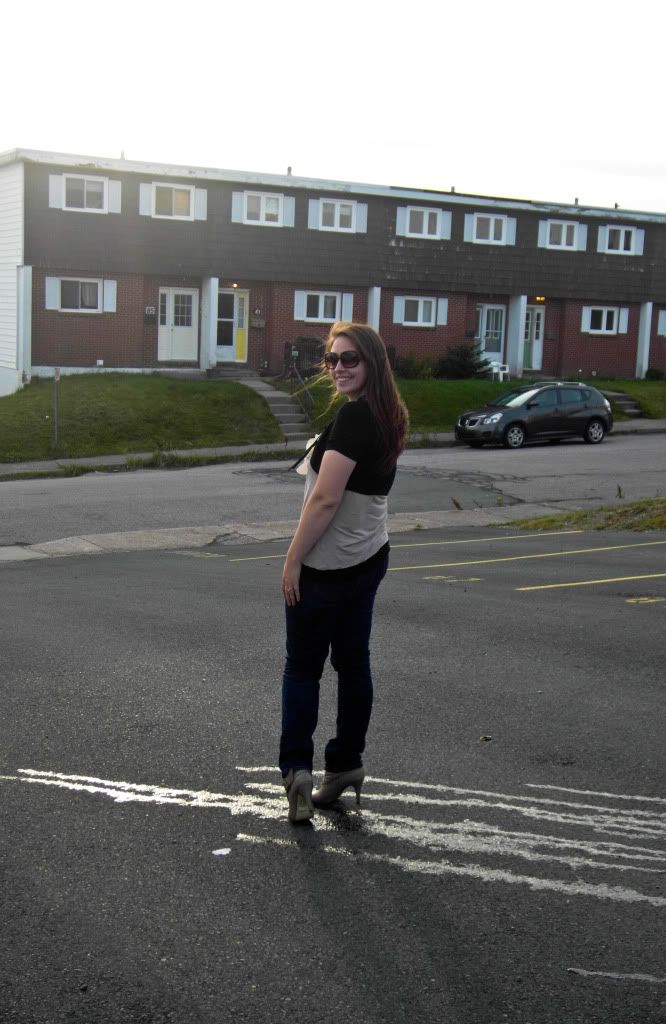 Another school outfit down! I really love this top but hates how it shows where my jeans line is at my waist. Oh well, guess you can't win them all!
Sarah and I (you may know her as 'Spardikins' in every comment section) went for a little girl's time out! As per usual, we did a little window shopping, though I did pick up a new pair of flats cause I wore a hole in my black ones! Had some drinks and nachos at Boston Pizza
(I know what you're thinking..yes I went to BP again..)
And of course, I bought a few more necklaces, a top and a

BOLD

multicolored print dress.
Its so loud.
Its so me.
Can't wait to show you guys!
By the end of the night we may or may not have felt so overtired that the whole night seemed like a dream.
I hope this post makes sense in the morning!