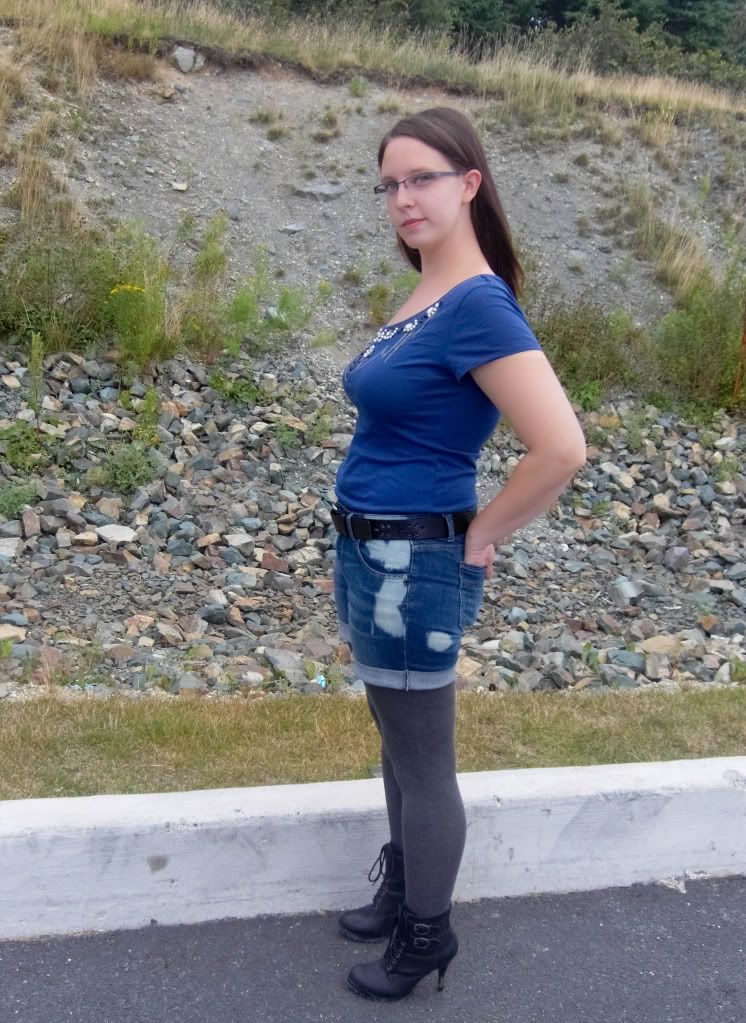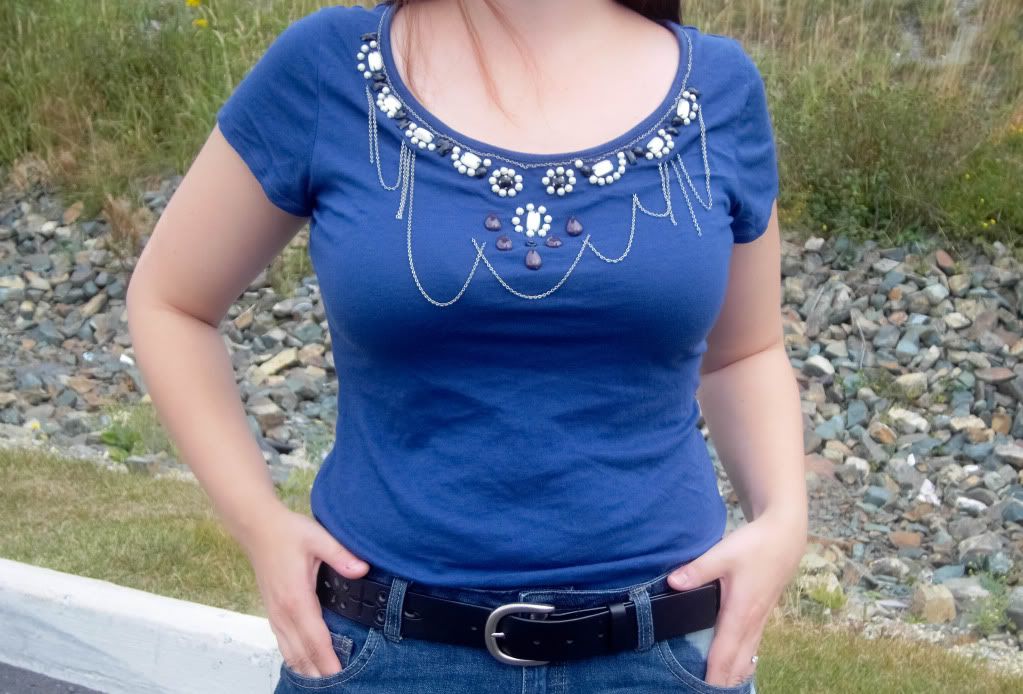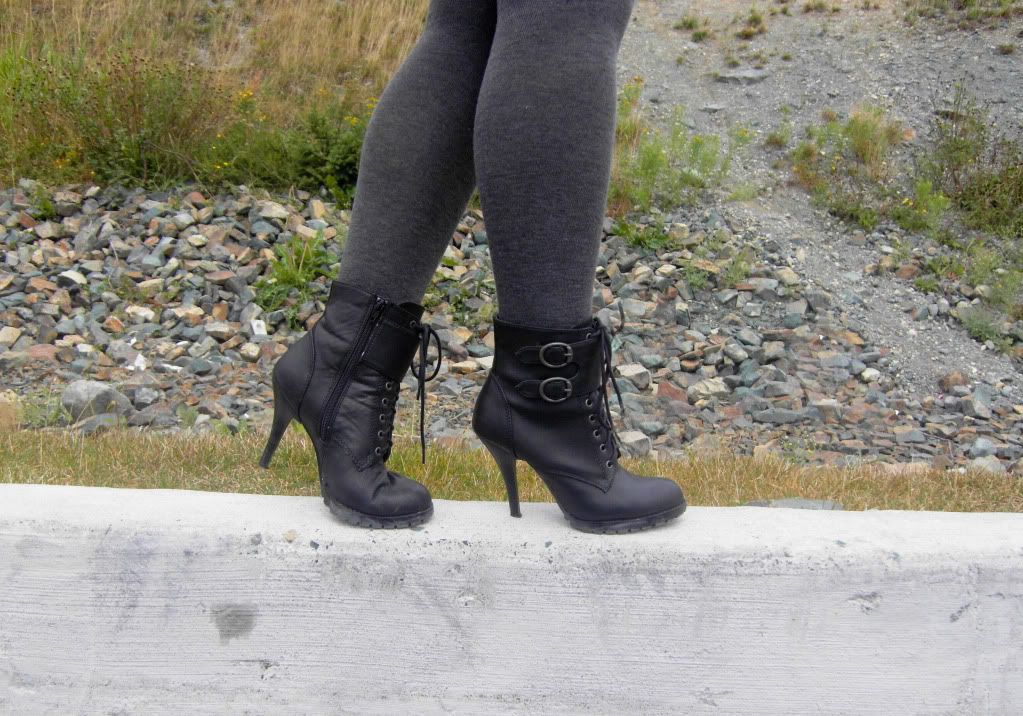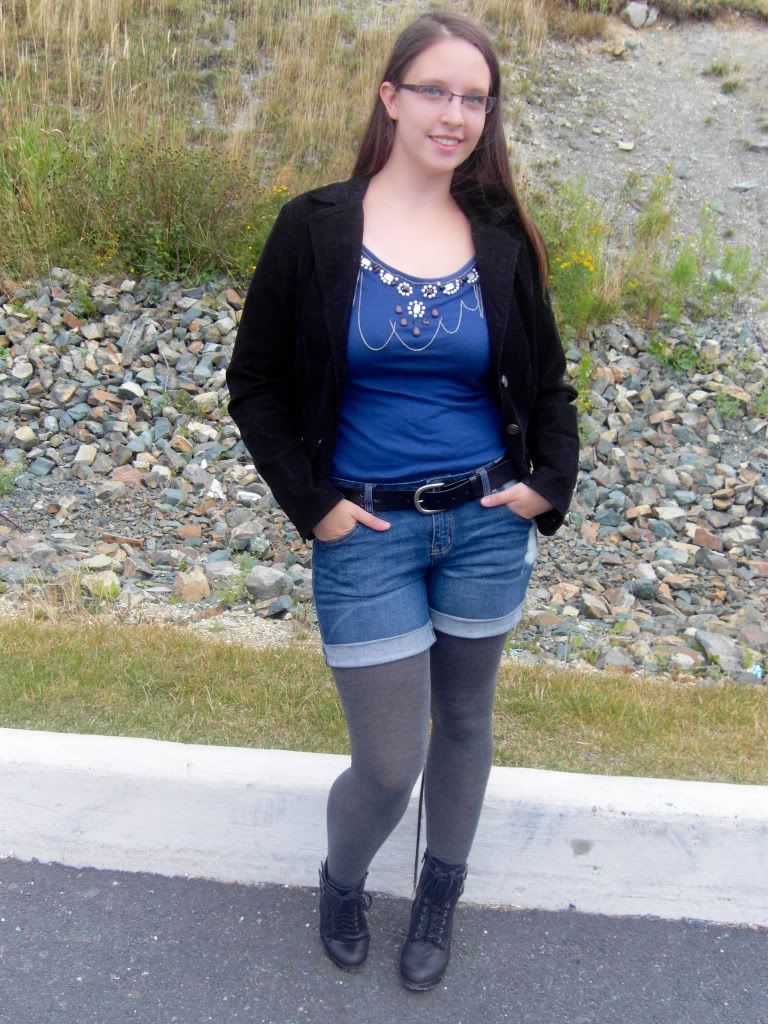 Look what I'm wearing on my feet! Heels! Thats means my poor foot is all better...for the most part. I'm happy to have the option again, but I won't overdo it on the heel posts...yet.
No accessories today, due to the top. Which I must admit I thought looked ugly on the F21 site, but it was on sale and hubby told me to buy it. I was impressed when it came in the mail! Full of chains, and beads and its ultra soft!
Ten points for the hubs!
[

Oh yeah, I updated my comments to Disqus to have the option of replying directly to people's comments. I wasn't ignoring you all before, just had no way to reply, really. If there's any problems let me know! (Some people have trouble with it.)
& I'm working on a page dedicated to my wedding planning (Cue the 'hubby' confusion...we're common law married, just didn't have the big party yet!)
& a page to do with my wardrobe (like new additions, how I organize and store my clothes, shoes, accessories..etc.) so be on the lookout!
]