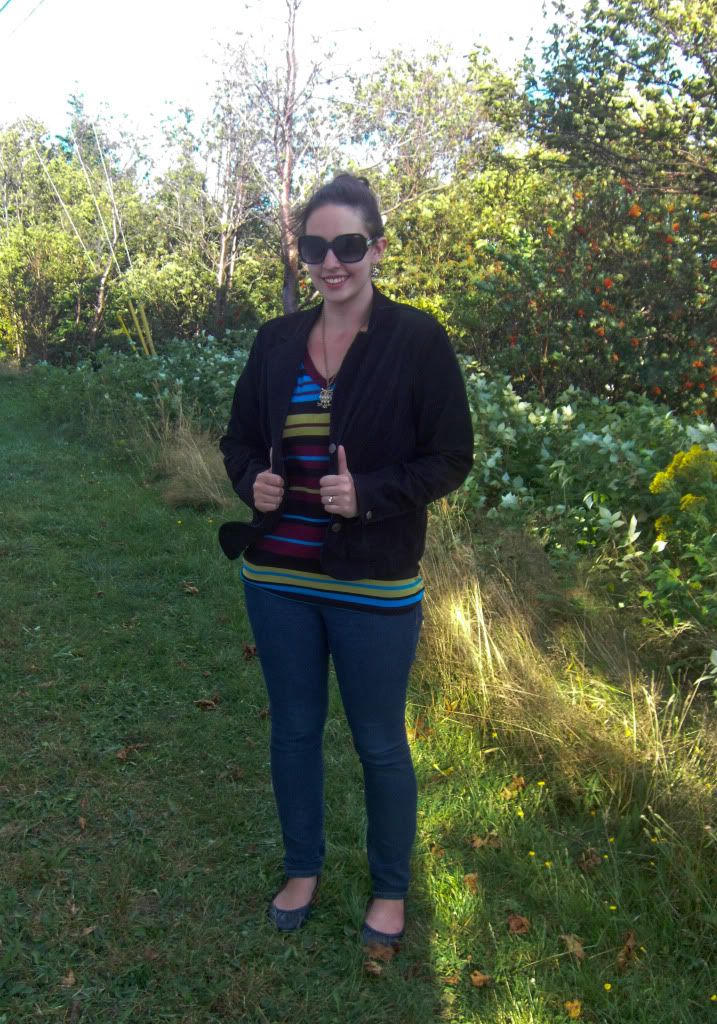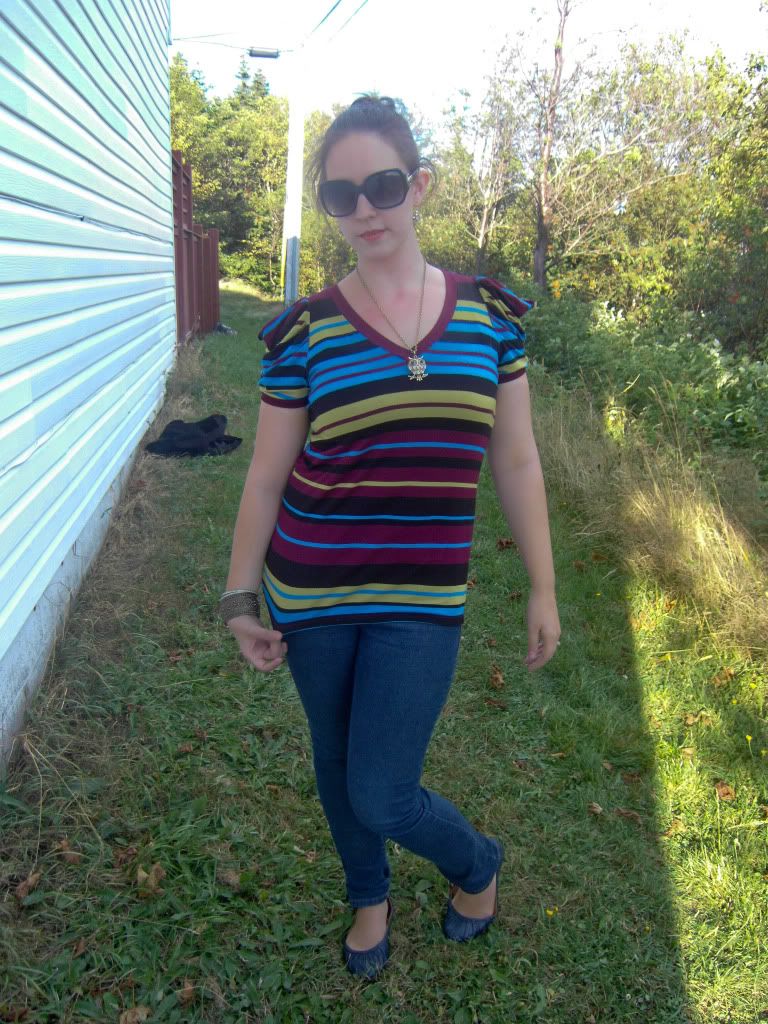 If you know me, you know that I love Pretty Little Liars. I mean LOVE that show. So when I saw my FAVORITE character WEARING THIS SAME TOP (yes, caps are necessary, they imply my screaming excitement) I totally spazzed.
And I had purchased it before I started watching the show! Aria and I were meant to be.
From then on out, this shirt was dubbed the 'Aria shirt'.
I only wish I had a leather jacket and black combat boots to channel her even further...hmmm.
Every girls needs those in her closet right? (Say yes. Give me an excuse to buy them? ;)
Tomorrow is my first day on the job, and I am attending a board meeting 9am, to take notes so this is a quick post, then I'm off to study then bed. It's already 10:44pm?! Oi. How do I do this everyday?
Expect a bigger post tomorrow, with a long speil, some random facts, pictures, and a blogger award!