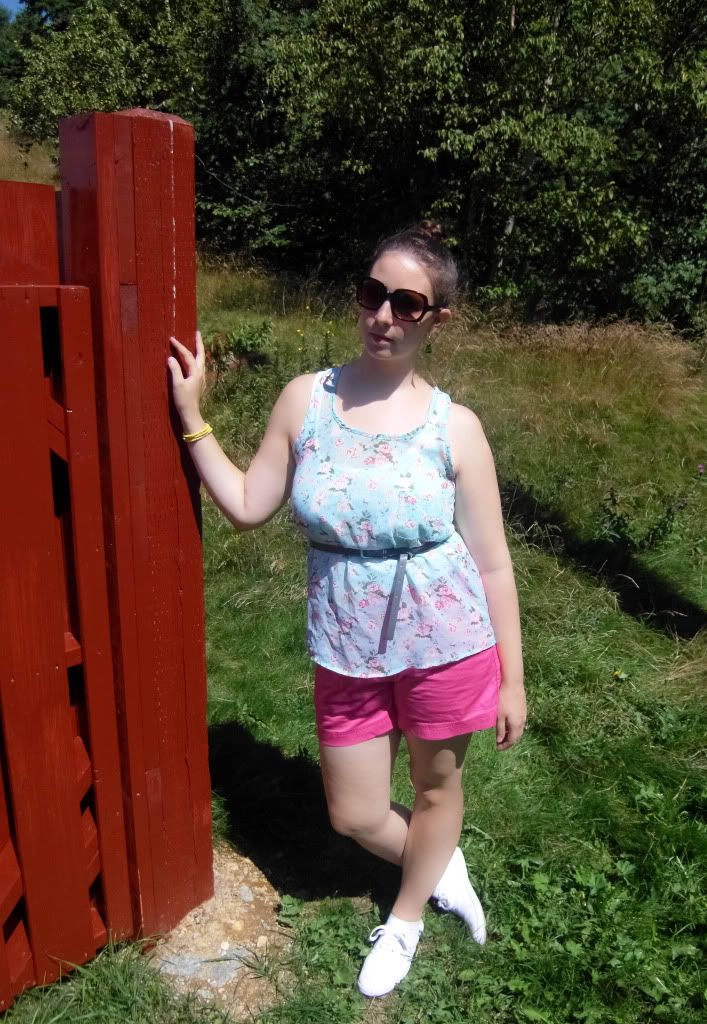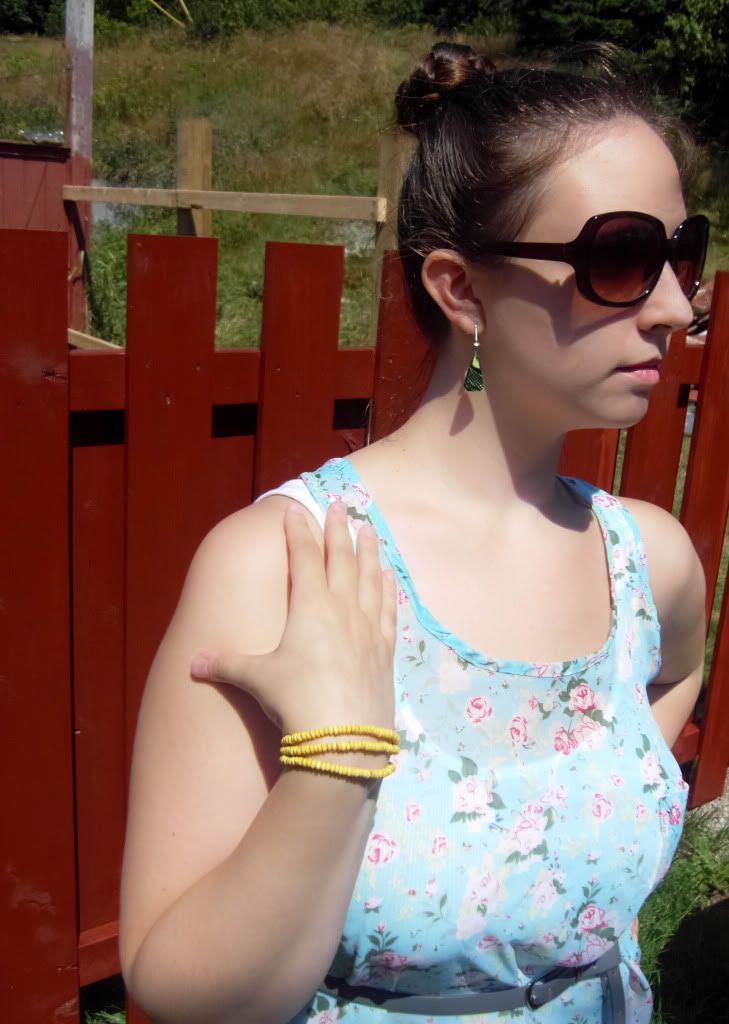 I was stuck this morning on what to wear. I was trying to figure out what color would pop on the blog that I haven't worn before. Then I thought duh! Pink. It's one of my top colors and I haven't worn it yet, so here it is. Hot pink shorts. The color seems brighter in person...damn camera.
On a good note though, I've made it a full week without missing a post! I'm so glad to be doing this and am very appreciative of all the love and support I'm getting from fellow bloggers, friends and family. I can't believe I haven't worn the same outfit/article or shoes twice in one week! I would have never been able to do that before. I was always wearing my "comfort" items multiple times a week.
I told my whole wardrobe I was sorry for picking favorites and I'll be a better mother to every item and shoe from here on out!
And I'm glad the sun stayed today! The kids and I got to eat lunch on the patio set, which they love :)