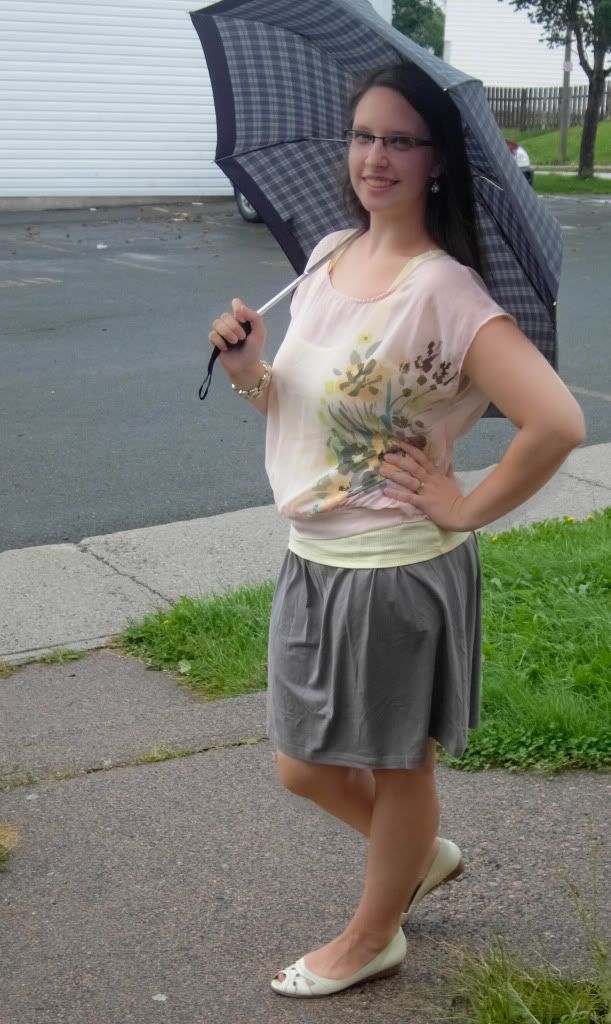 Ever since Irene made her grand appearance I've been on storm watch. Waiting for, but praying that the rain doesn't come. Today she showered us a bit, and laughed as she poured during my only opportunity to take photos.
At least I have an umbrella!

And hubby said "Yay a prop!" ... I think he's getting bored of the same poses and no 'props'.
This isn't a theatre baby, it's a style blog! I'm not even a purse holding girl (as you've probably noticed.)

Maybe I'm just waiting for the right purse to sweep me off my feet...