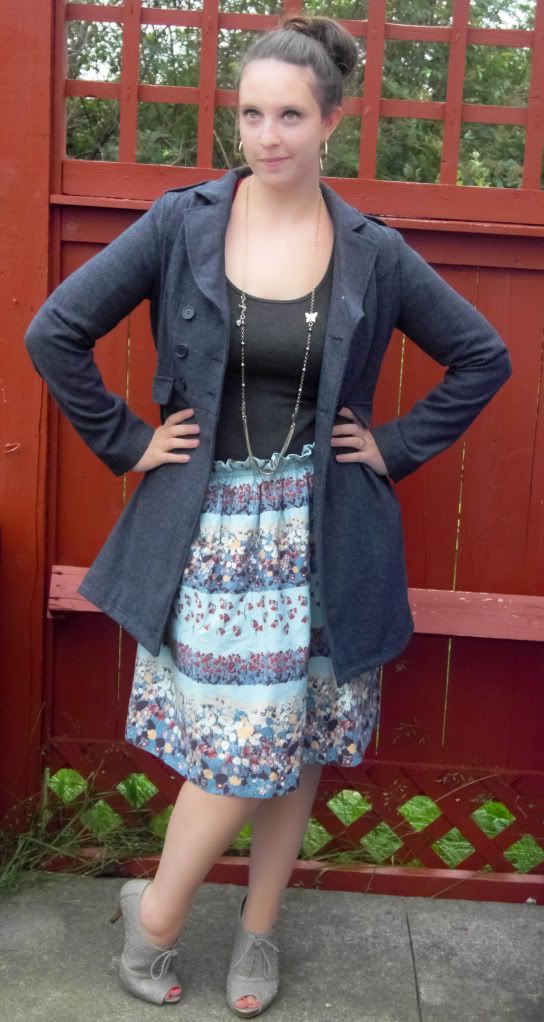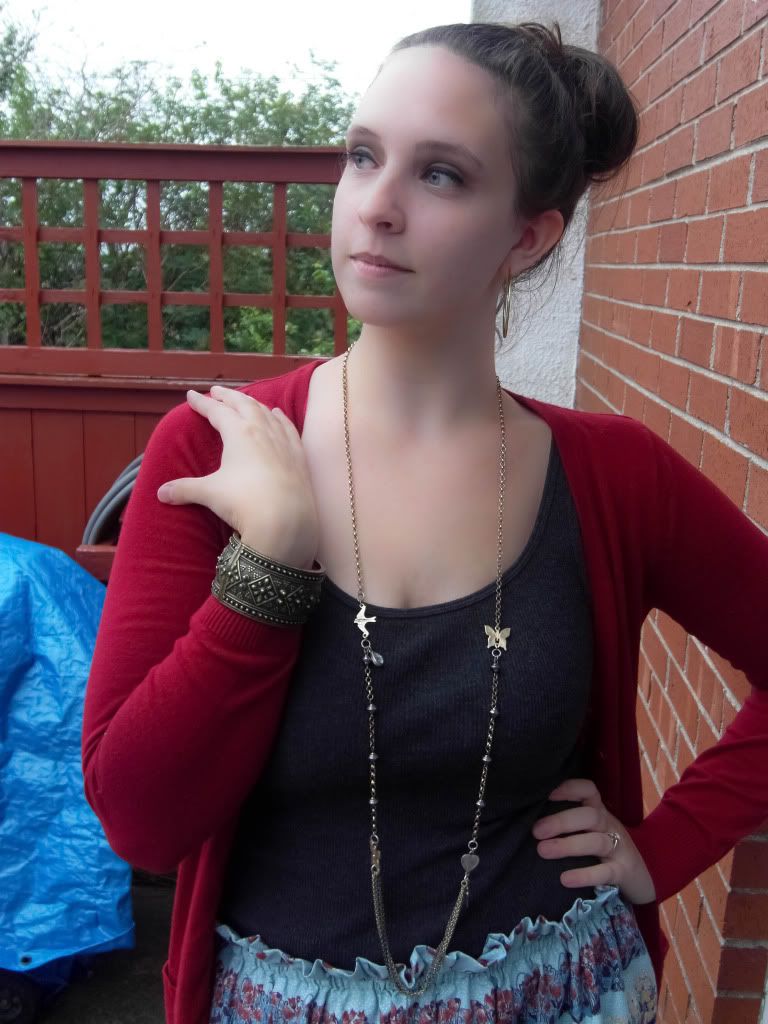 I have to apologize for the weird faces I'm making and the exact same poses with and sans jacket. We were just finishing supper, it was starting to rain and I had to makeshift this location for pictures because the side of the house (where I wanted to take pictures against the siding) wasn't mowed and you couldn't see my shoes. Oh, woe is me.
These are one of my favorite pairs ever! They're so comfortable I could run a mile in them. Okay, maybe not. But maybe in sneakers...or bare foot...who am I kidding I can't run a mile, and who made up that saying anyway!
I was excited to share this post regardless of the bad pictures. As I was walking to through the mall to go to the gym, I overheard a girl on a bench tell her boyfriend " wow that girl has great style". It seriously made my night. So thanks, friendly stranger!
Honestly, I really like that last picture of me a little more than I did before.