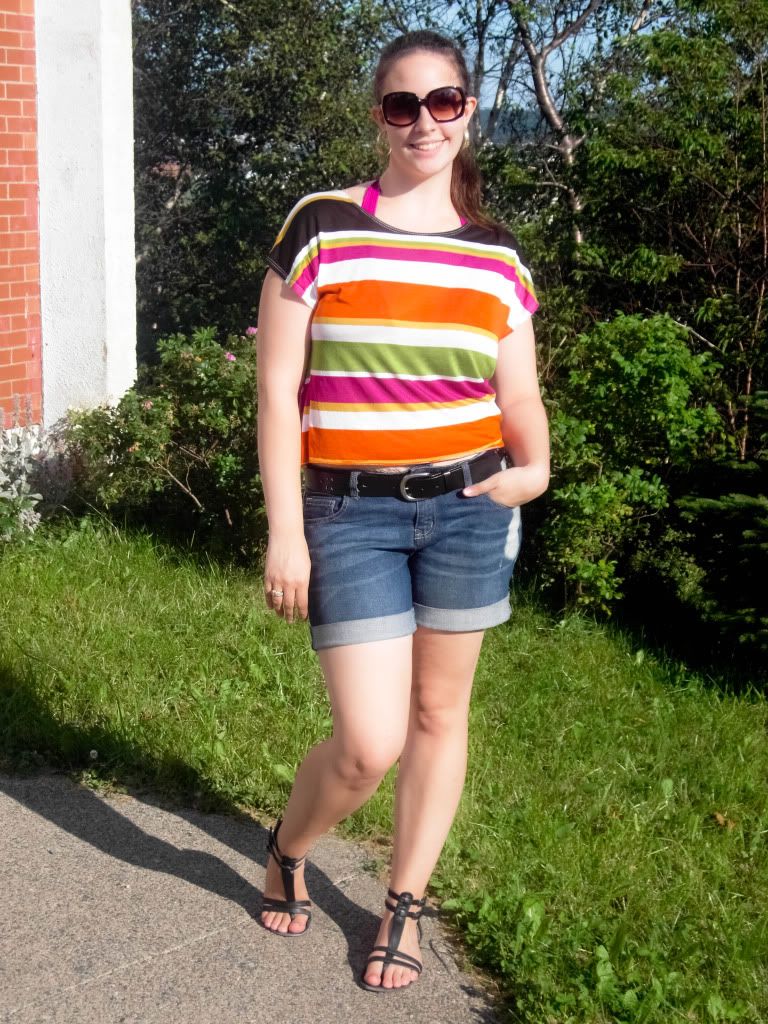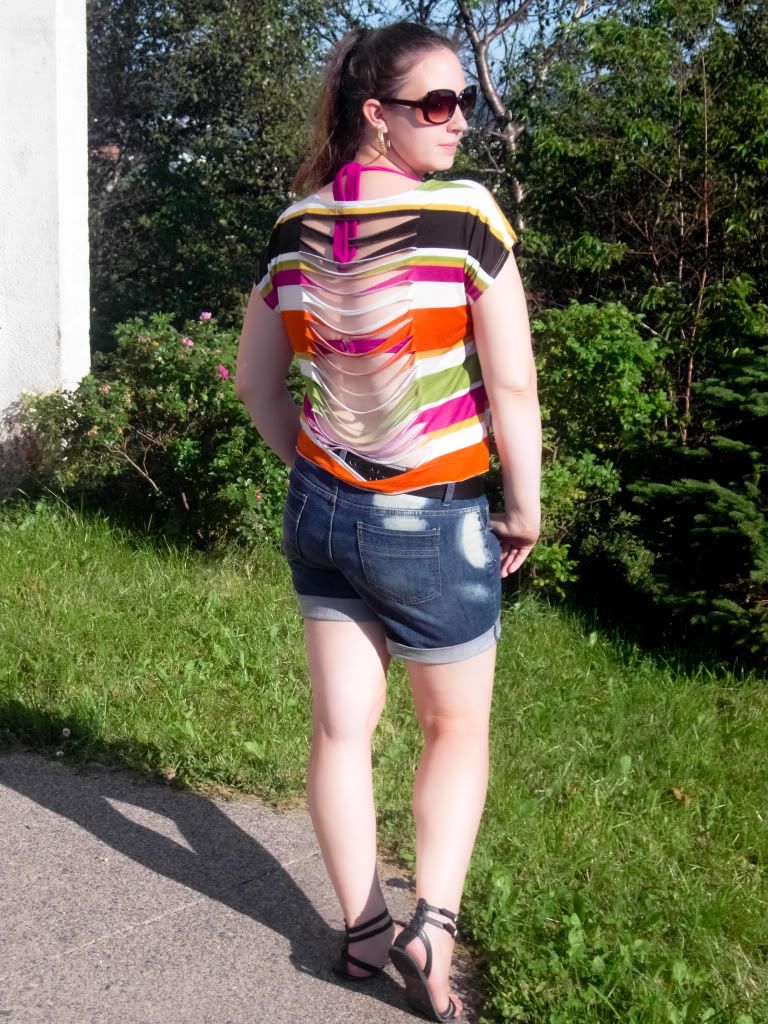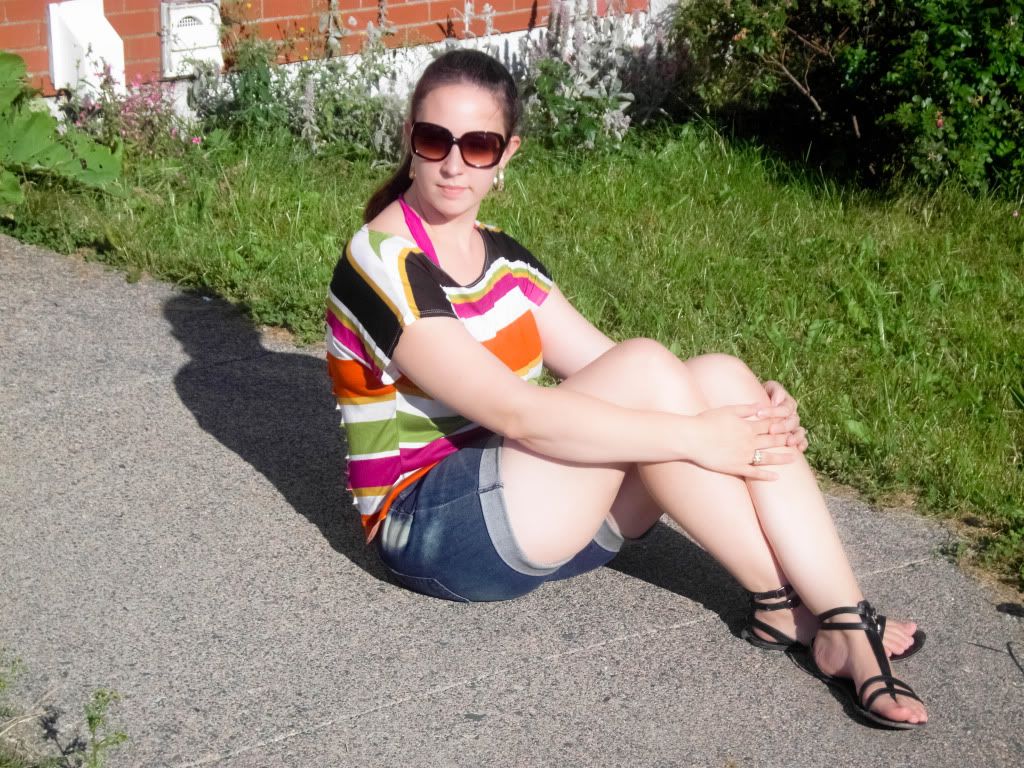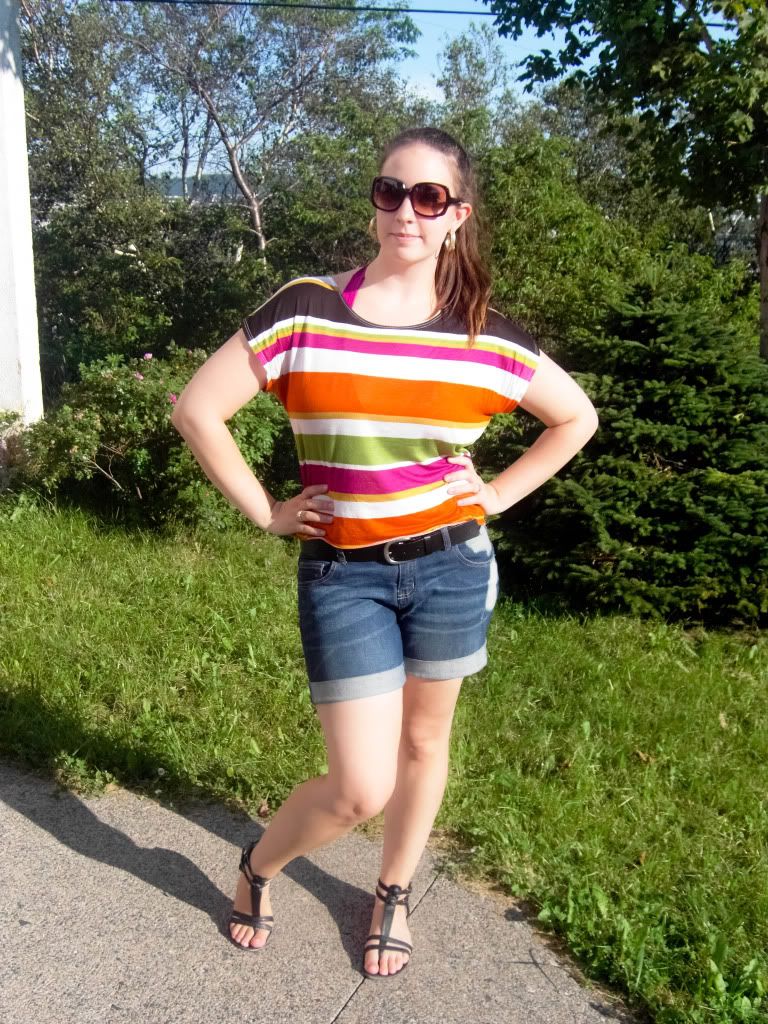 Ever play the game 'Never Have I Ever'? Well, never have I ever wore a top without a back in it. This blogging has gotten me to wear a bikini AND a backless top...by the end of this I'll be wearing nothing! (Just kidding!) I'm glad my wardrobe is more versatile and forgiving then it ever was.
I feel fearless with fashion lately and I love it.
I didn't however, feel like going to the gym tonight and wanted to visit my grandparents. So I decided I'd walk there instead of drive to get my cardio in. I put on the trusty iPod video, and walked to the beat (channeling adele are we?) Plus I went to the park with my other nan and the kiddies today, too!
Good day for cardio it seems...now where's that leftover wine?