{Outfit Details}
Striped Shirt

-

Envy
Grey Tank

-

Forever 21
Long Shorts

-

Suzy Shier
Skinny Belt

-

Ardene
Peep Toe Wedges

-

Payless
Beaded Bracelet

-

Forever 21
Black Hoops

-

Gifted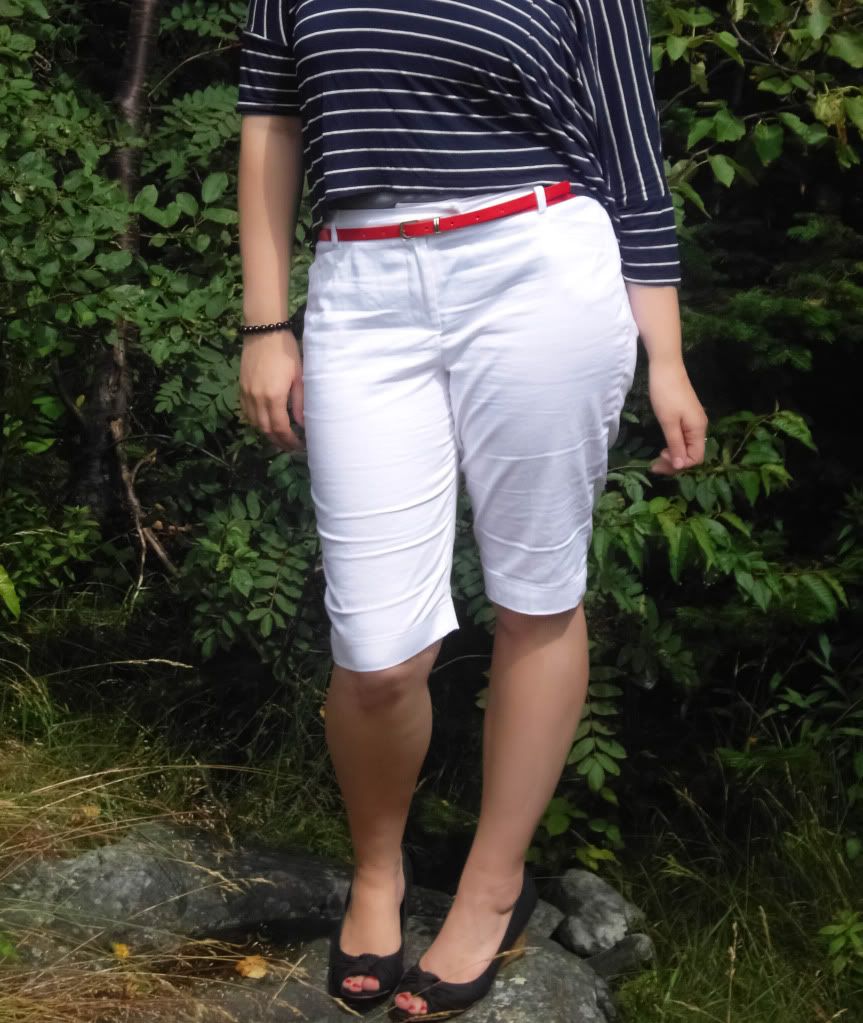 There's something about navy, white and red that makes me think nautical everytime. I always feel I should have my hair in
suicide rolls
and and be wearing a billowy white skirt while looking out over the stern...or is it bow? The front.
Like on Titanic
.

Or were they on the back? (I've never actually seen that movie. I know, I'm ashamed)
However, my hair is hopeless, I don't have a white skirt (gotta fix that!) and the closest body of water to me is Long Pond...
If you notice my squinting and the shadows, Mr. Sun poked half his head out today, but I didn't have the chance to go past this rock in my backyard sadly. Fridays John works a horrid 3pm-11 shift so the whole day its just me and the kiddies home.
For those who don't know me I think it's a little early into the relationship for you to meet my babes. Maybe after a few more dates. Unless it's somewhere really fancy, then we're talking.