{Outfit Details}
Believe it or not, and totally by fluke,

EVERYTHING

I'm wearing is Forever 21.
Dress, Belt, Sunglasses, Sandals, Ring & Earrings.
(It's my favorite store can't ya tell?)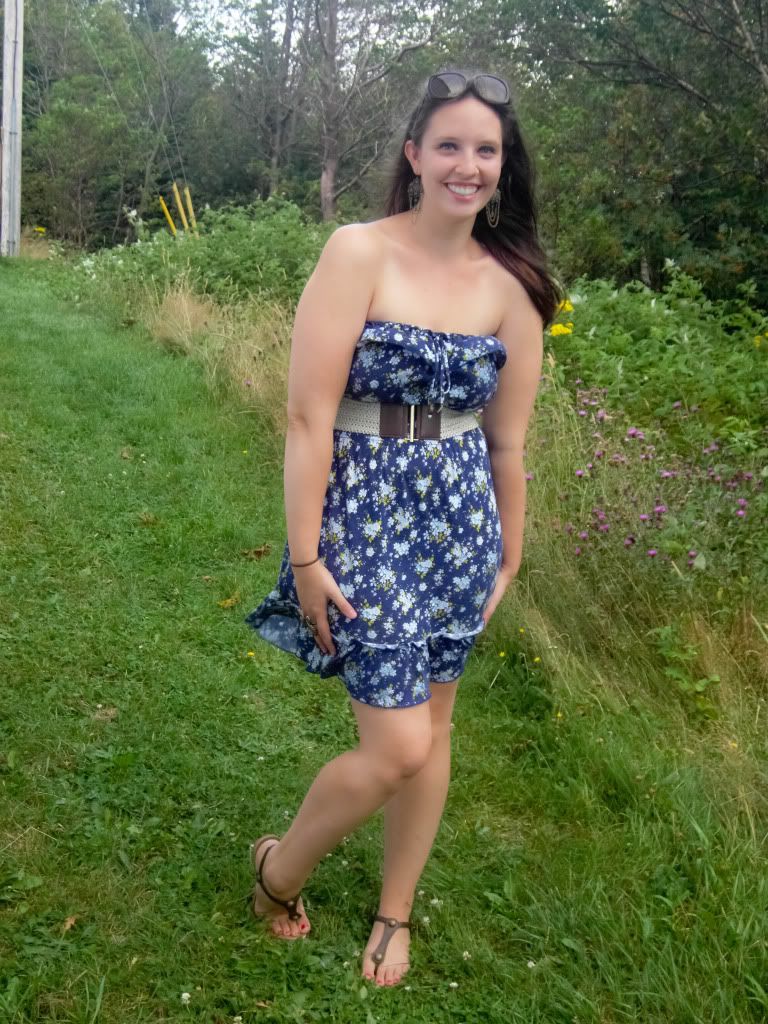 [No pics of my undies, but thanks for the thought wind.]
I LOVE the heat. I always tell people "I could live in Florida and never think about the snow once." Which is totally true, but I would miss Autumn. A lot. But summer days like today I hate.
The mug, (humid for normal folk) it gets to me. I feel all sticky and tired.
If I "happen" to fall on a couch, I blame the stickiness for my being unable to get up. (Good excuse! Don't steal it!)
As promised, I take the kids to the park any day of the summer we're A: not bombarded with things to do and B: it's not raining. So we went. It took me forever to choose this simple outfit. I never know what to wear in the mug. Even as little as possible seems to be too hot.
What do you guys wear when it's muggy?
I thought about going naked...but decided to scar a few less children today ;)