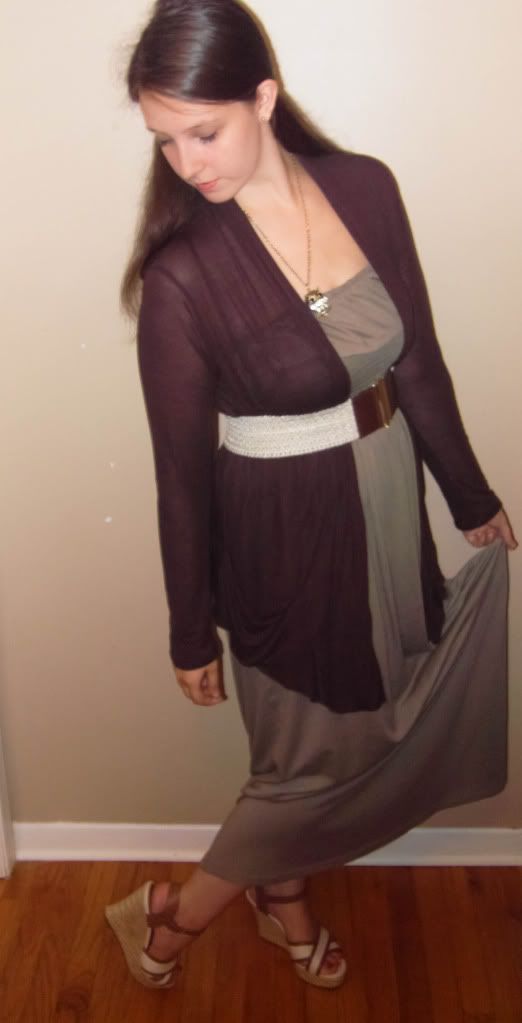 {Outfit Details}
Cardigan

-

Sirens
Maxi Dress

-

Winner
s
Belt

-

Forever 21
Wedge Sandals

-

Payless
Owl Necklace

-

Suzy Shier
Gold Studs

-

Forever 21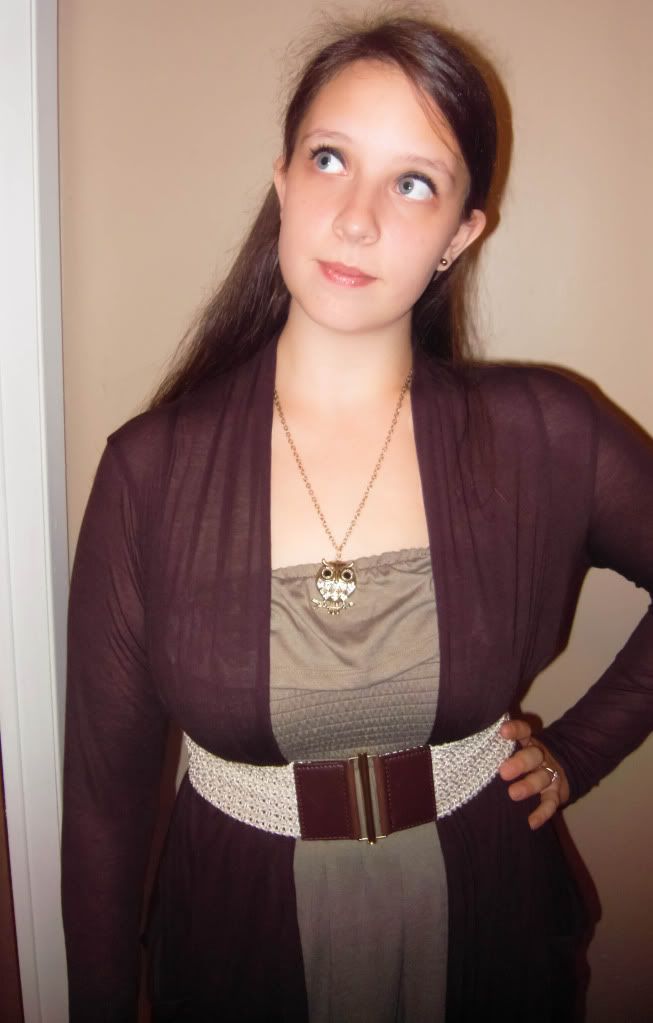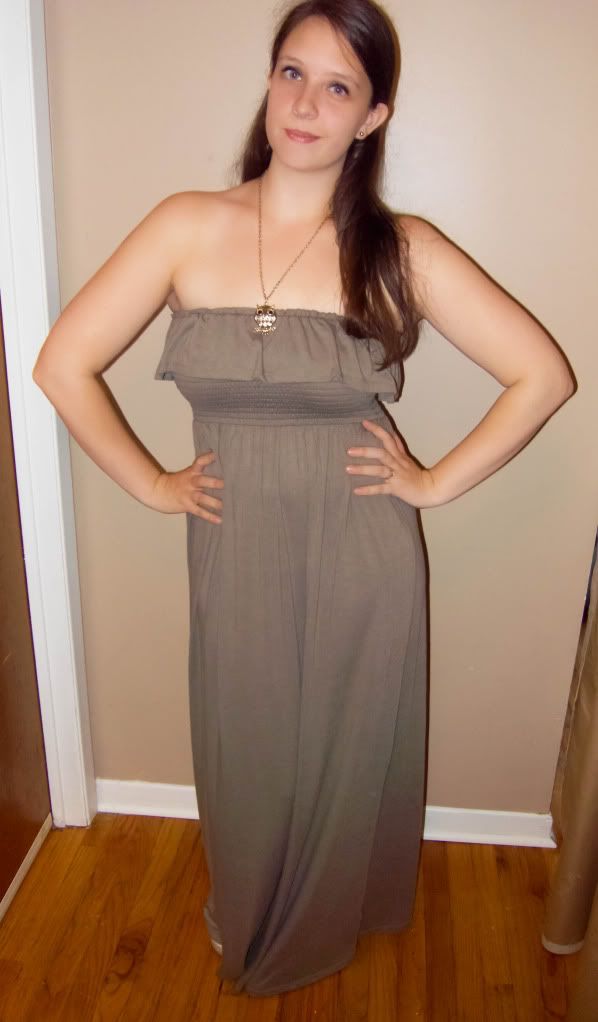 [Why is that first picture so fuzzy ?!]
Well folks, the rain drove me inside for pictures again today and this was the least messy spot in the house...maybe I should spend less time ogling over other bloggers and more time cleaning. But that's no fun now is it?
I adore this outfit and think maxi dresses should be considered loungewear sometimes. Depends on the fabric. This one, is certainly lounge approved. (As tested by me all day today). I still feel stylish but oh so comfortable. Although hubby and my mom have asked "Why are you so dressed up" when I've worn maxi dresses grocery shopping and out for coffee. Today all he said was "I like your hair".
Ah you win some, you lose some.