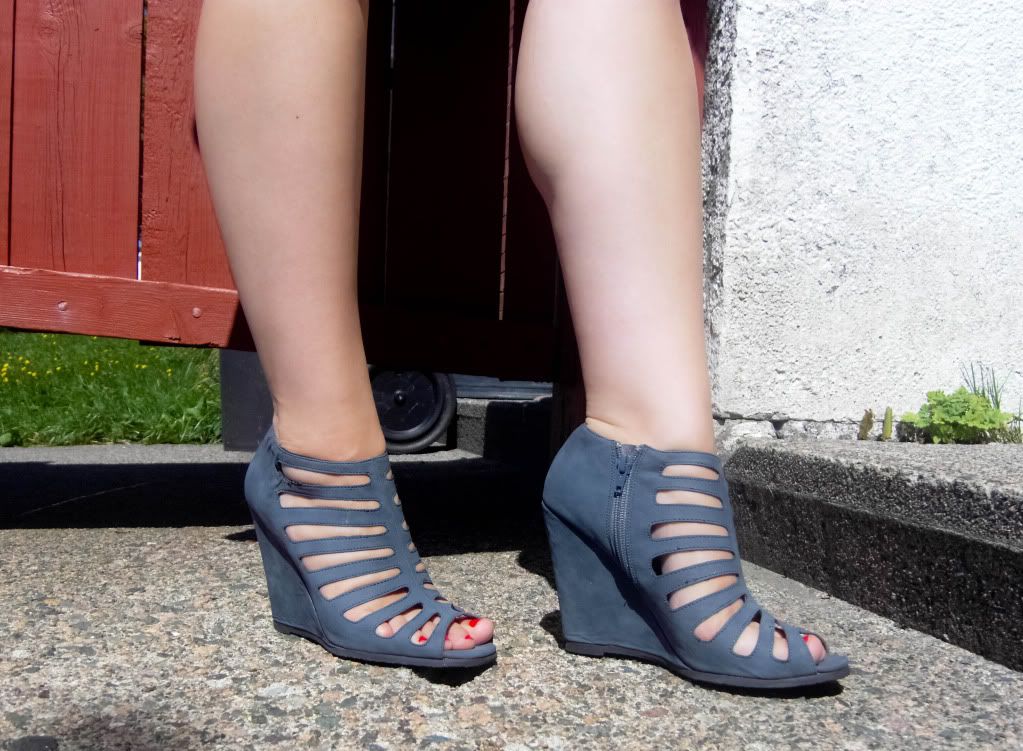 I've been loving the comments from everyone lately! (Thank you all here, and on fb!)
Even hubby's been telling me I'm looking good and even more toned. (I better ... I've been working my ass off for the last 10 months!) I've been seeing a difference in the way I walk in heels/wedges, since my legs are stronger.
That, and I have 'big leg' genes...does that even make sense to you? Let's just say I've never been able to wear pull on boots or ankle bracelets because my calves/ankle combo have always been like posts.
BUT miracles do happen and I bought some cute boots for the fall today that zip up all the way in back, and tada! they fit like a charm. I'm dying to wear them with skirts, knee high socks and cardigans this semester at university!
I've never been more excited for school to start as I have this year.
Oh the possibilities :)