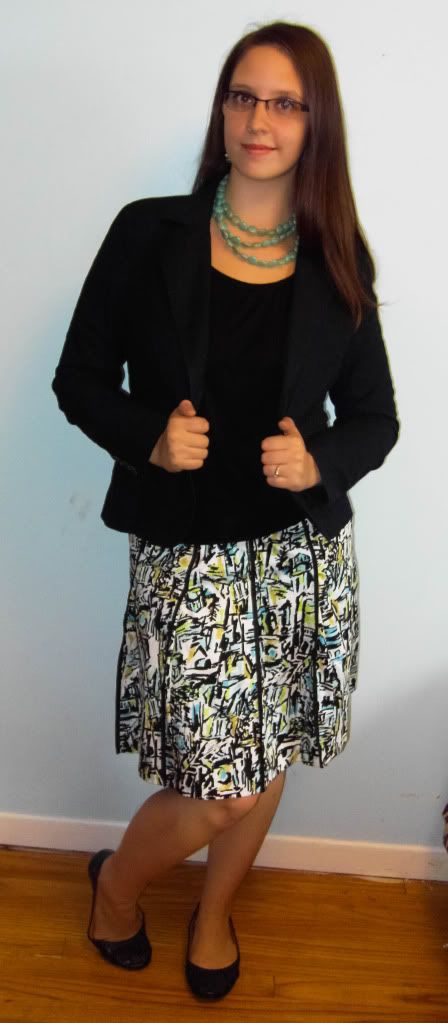 {Outfit Details}
Blazer

-

Thrifted
Shirt

-

Urban Planet
Skirt

-

Thrifted
Shoes

-
GoJane
Earrings

-

Suzy Shier
Necklace

-
Forever 21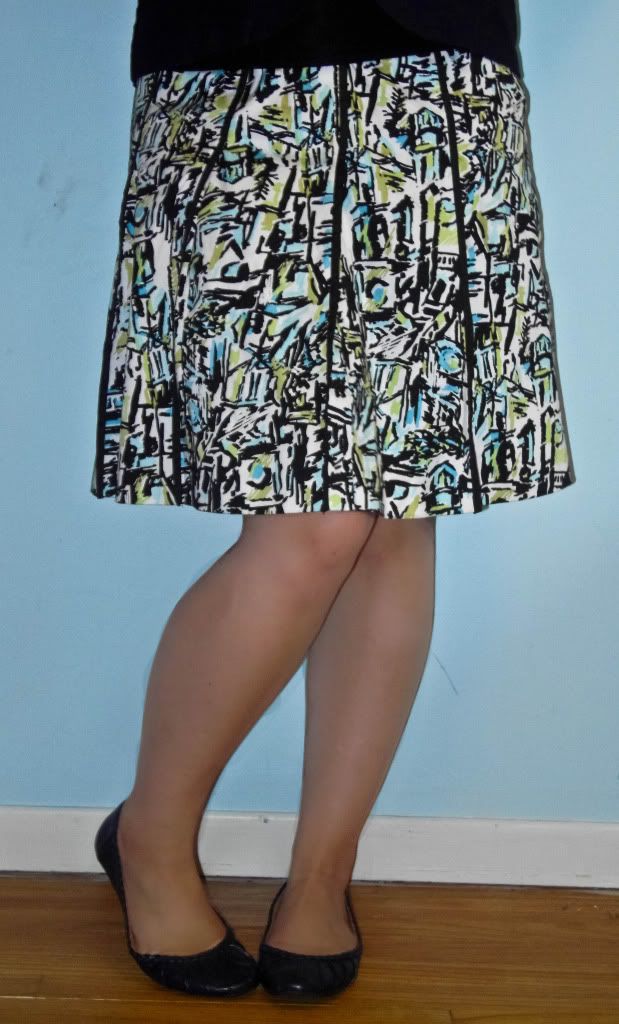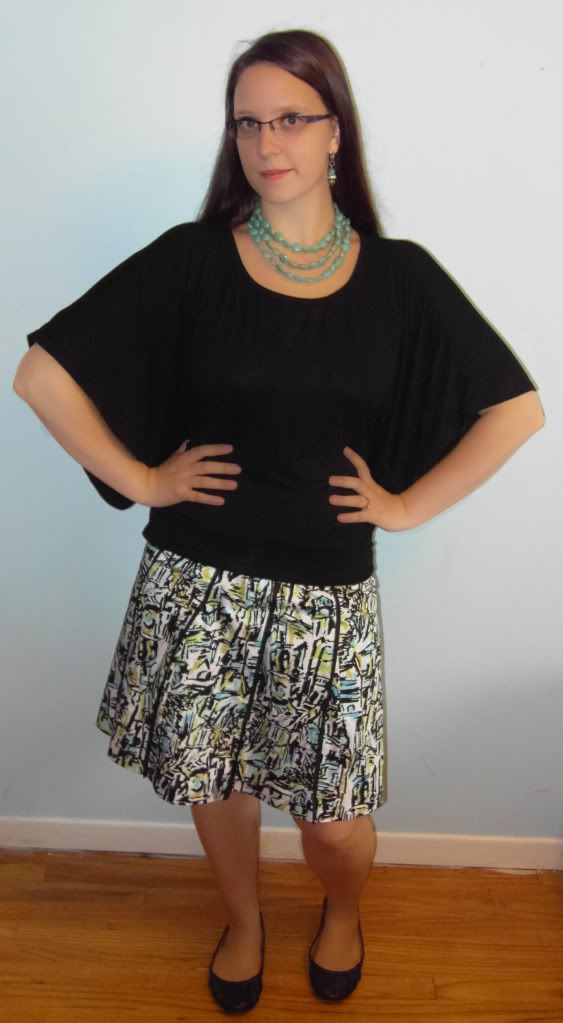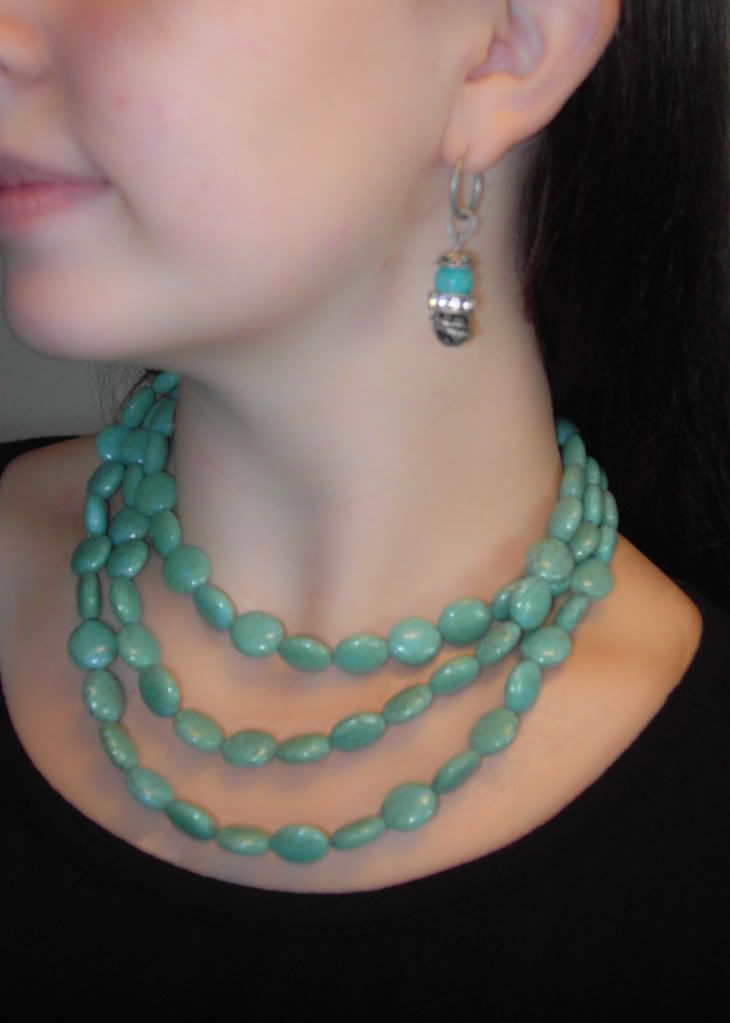 I was hoping for blue skies today, partly cloudy even! Anything but more rain and fog. It's seen as insane to wear a skirt in this weather but in my mind August means summer...the sun just hasn't been informed yet! I braved it today and wore a skirt.
And I know my camera is not blog friendly, but I tried my hand at photoshop to brighten and color boost my photos but failed miserably as my blazer blends in with my shirt. I promise it's there! Maybe that's what I get for mixing navy and black for the first time...hrmm.
I think I look different in every photo I take. Maybe i'm just not used to multiple pictures of me everyday online, haha! I wanted to get a few picture outdoors for the first week of outfit posts (instead of my horrible blue walls [that I intend on changing...eventually] and unfinished quarter round on the floor!)
I guess I'll have to call up Mr. Sun tomorrow and tell him to get off his butt and show himself!