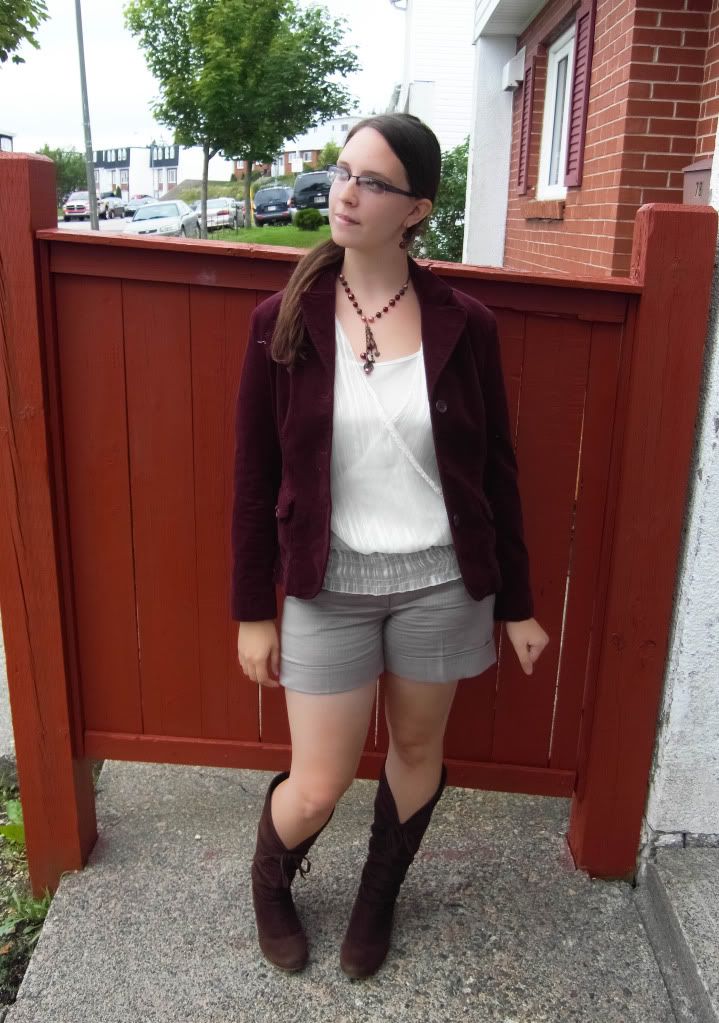 {Outfit Details}
Blazer
-
Thrifted
Shirt
-
Suzy Shier
Shorts
-
Suzy Shier
Boots
-
Urban Original
Earring & Necklace Set
-
Avon
(Gifted)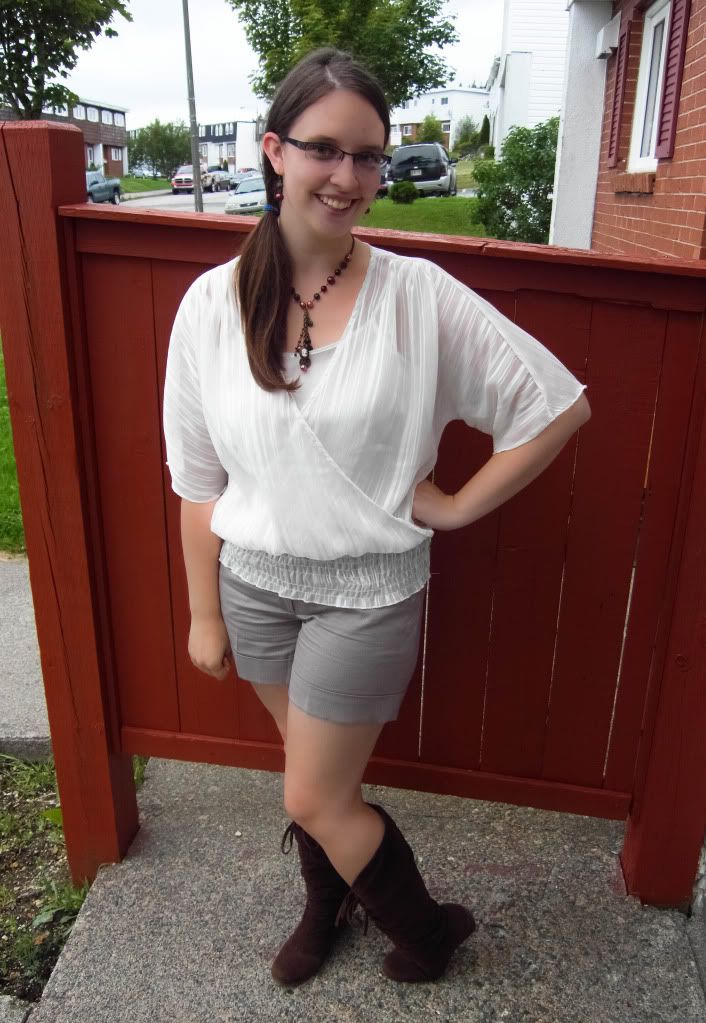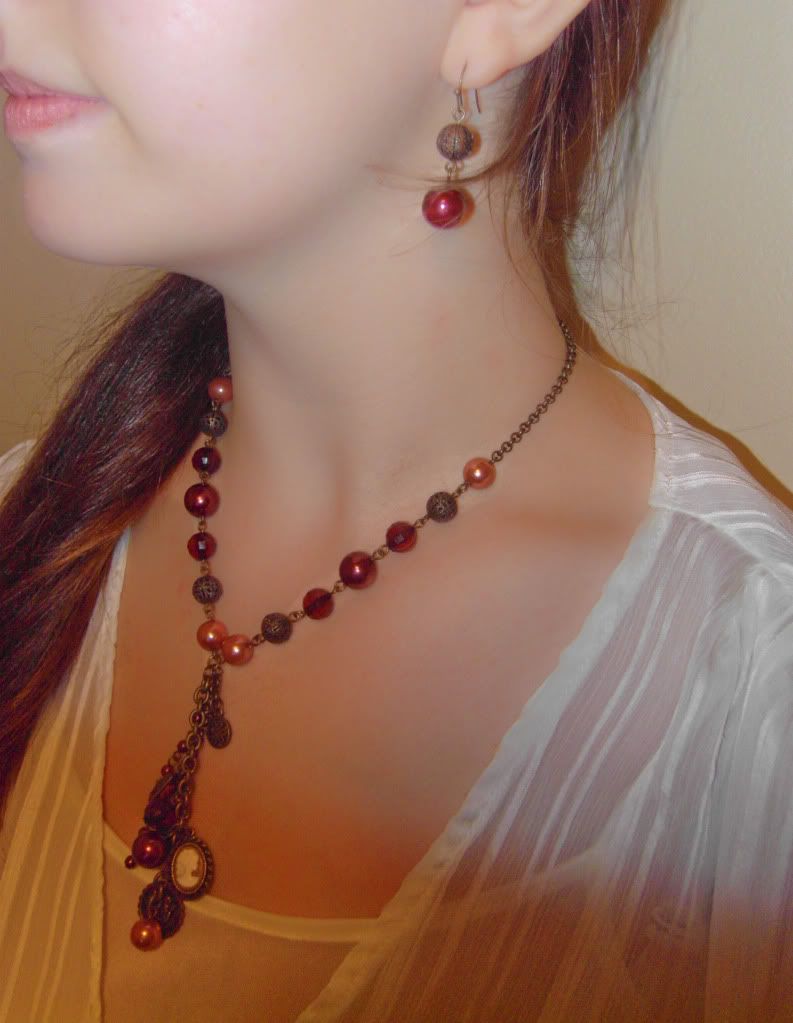 I'm totally loving the challenge of getting up every morning wondering what to wear. Not going to my closet and crying over "nothing to wear". (Girls know what I'm talking about, the husband however...) I was getting really fed up with myself and insecurities of looking too "out there" and wondering what people would think. It's only been 4 days into the blog but I've been getting dressed thinking of the endless possibilities I have when I remix my wardrobe and not be afraid to wear what I like.
If it feels good and looks good it can't be wrong!
And have you noticed where I am today?
OUTSIDE... my doorstep. It was as far as I could venture out to take pictures. Plus the neighbors decided to walk by when John was taking my pics and he ran inside in embarrassment. They think we're crazy now..or really vain..although my belting Taylor Swift with all the windows open one day made it evident that

I

was beforehand.
(I didn't realize they were open until the whole album was over, oh well.)