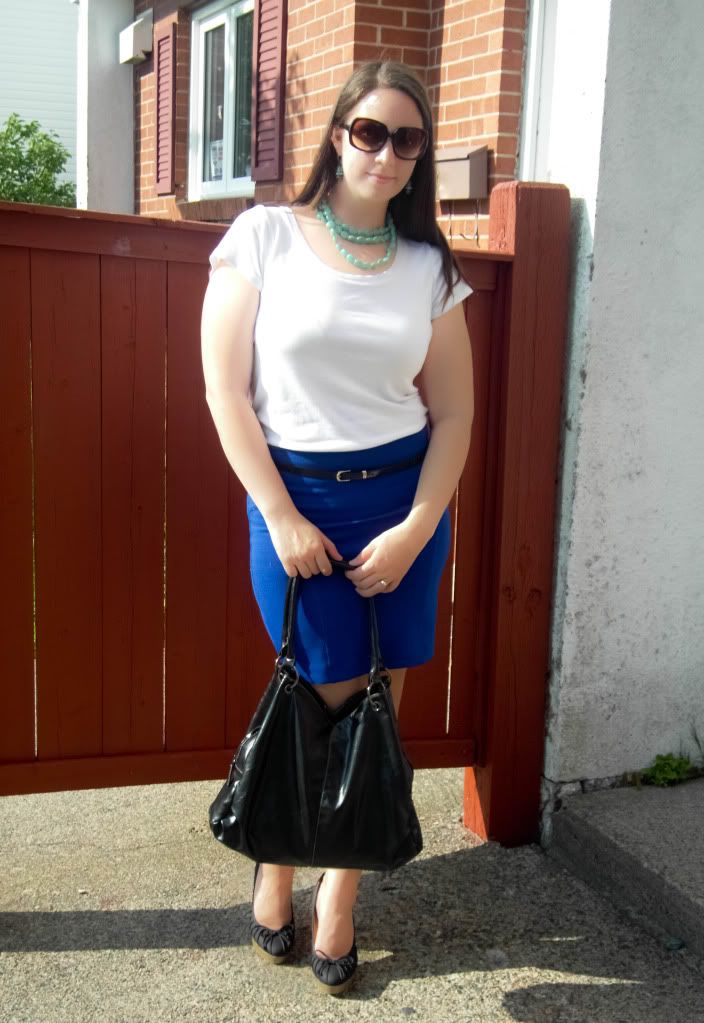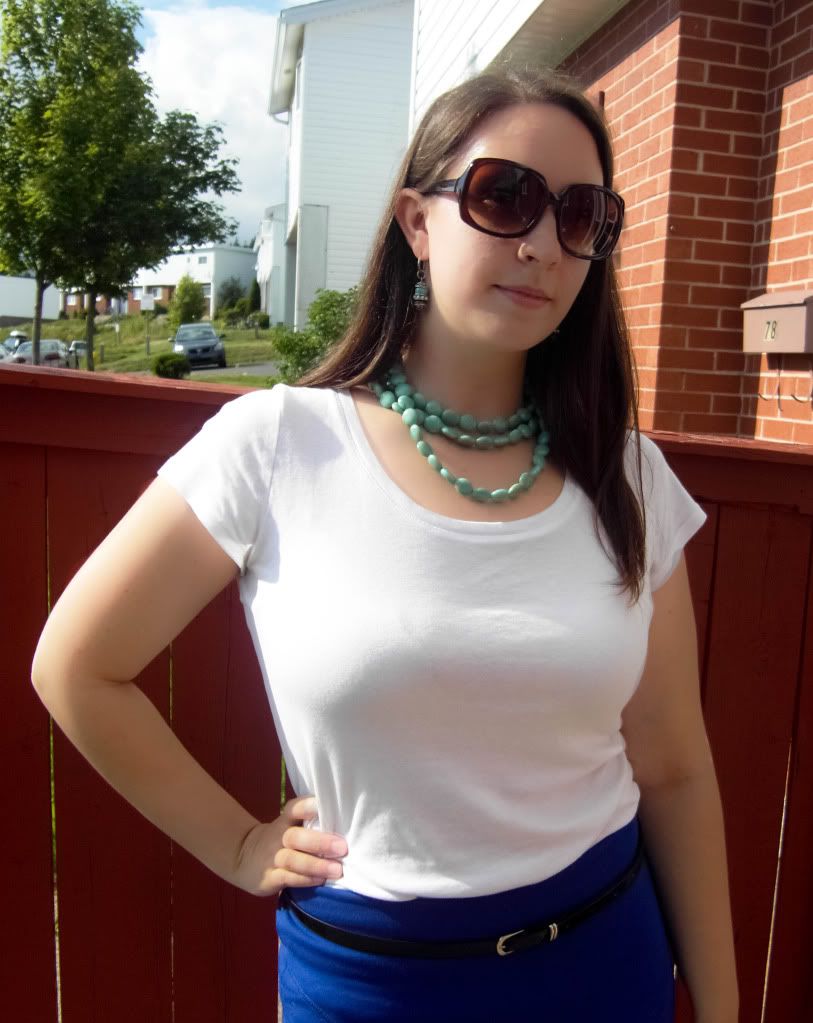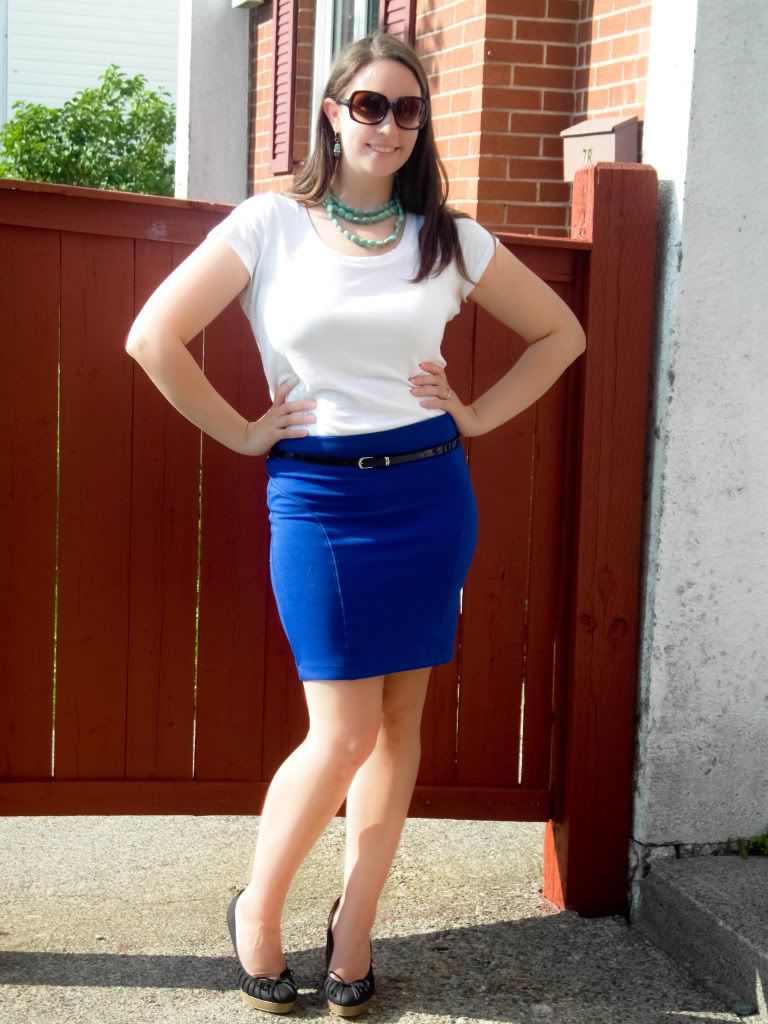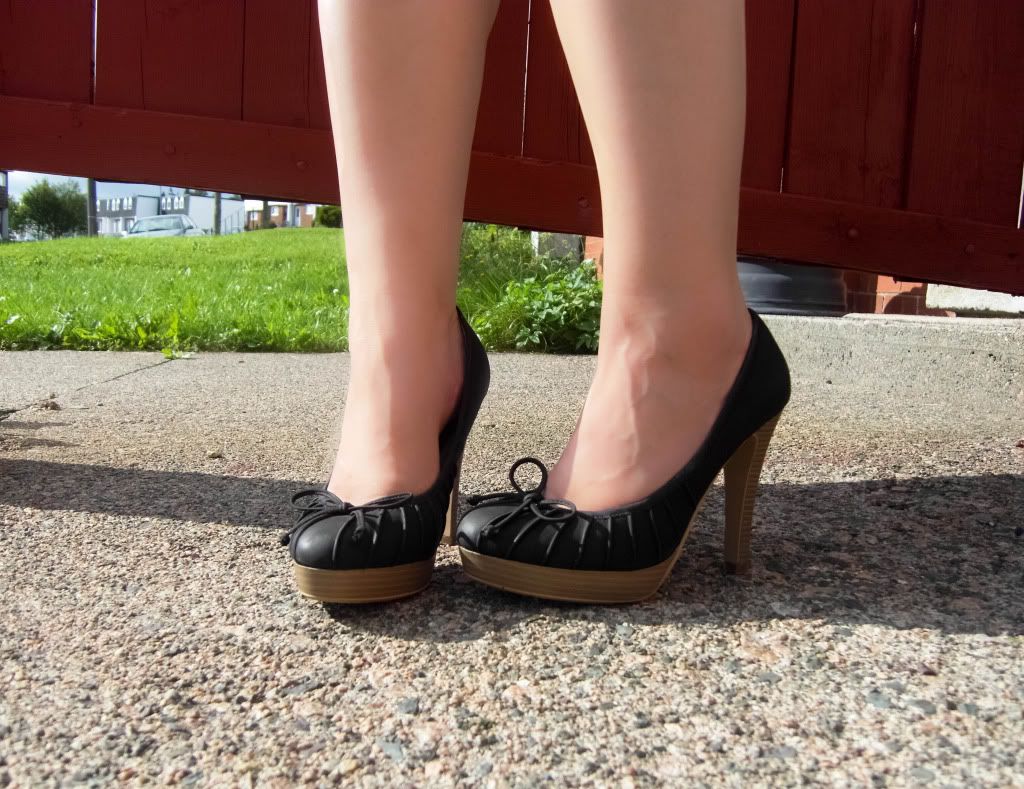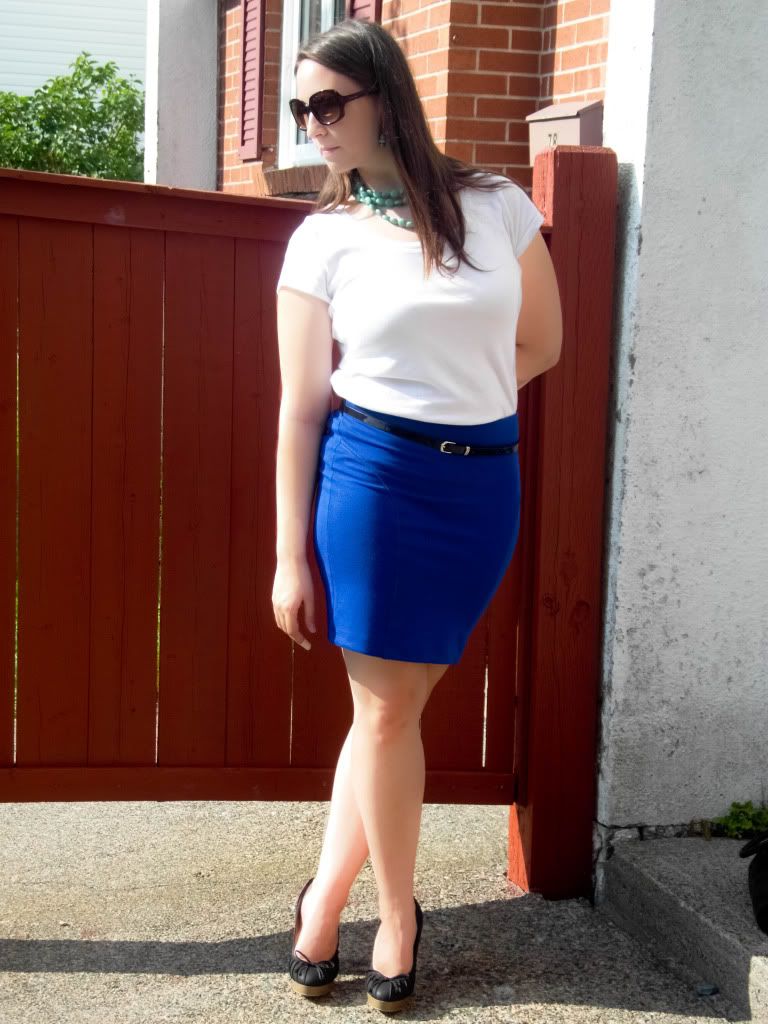 I fell in love awhile back with
this outfit
Kendi posted. (I've been following her for about a year now, and she blows my mind everyday. She is a blogging queen, and my number one inspiration!) She got the idea from another blog, recreated the look and I got the idea from her for the royal skirt/white tee combo.
Sometimes I feel like a huge "copy cat" but then I say to myself, everyone gets inspiration from somewhere else. If someone got upset everytime they saw someone with the same color shirt on as them, they'd never be able to leave their house! I take it as a compliment if someone wants to mimic or recreate a look I've done, it simply means that they like it so much they want to wear it themselves!
This outfit shows how a basic white t-shirt can be dressed up or down and you don't have to sacrifice comfort to be stylish. I wore the pumps and this outfit to church, then threw on a pair of black flats and went grocery shopping!
Who made up the silly stereotype that all moms wear trackpants and sweaters while toting kids to the grocery store? Maybe they need to invest in knit skirts.