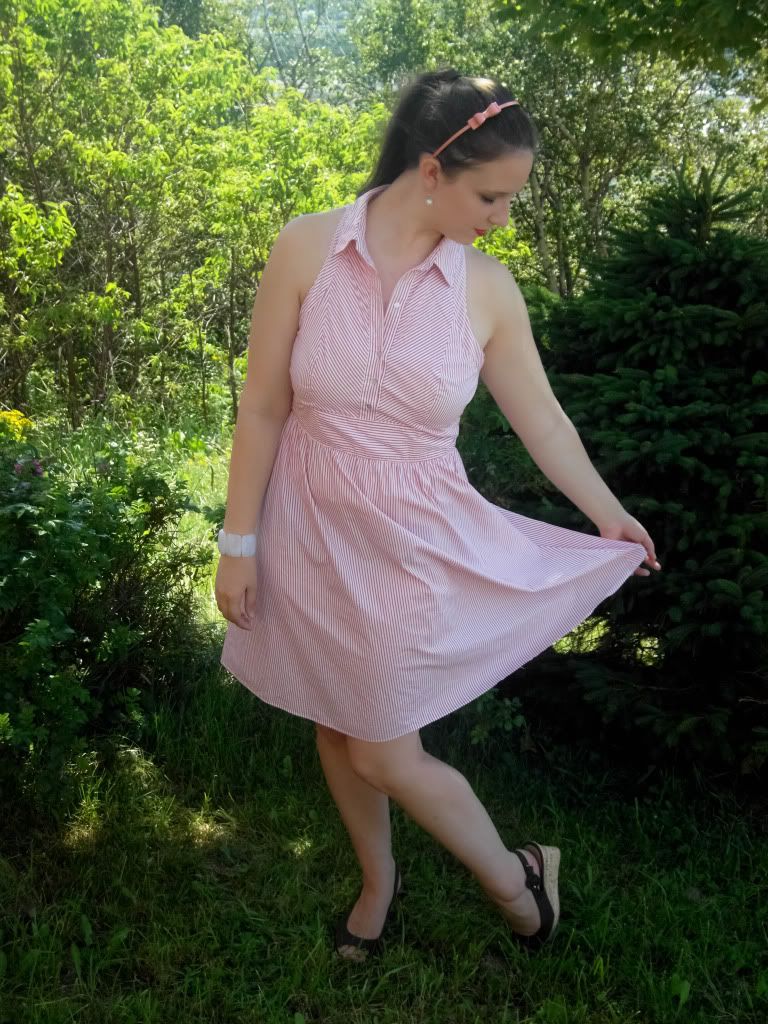 {Outfit Details}
Dress
-

Zara
Wedges
-
Walmart
Earrings
- Forever 21
Bow Headband
- Forever 21
Bracelet
-
(Some Boutique in Dublin)
Lipstick
-
Maybeline
("Are You Red-dy")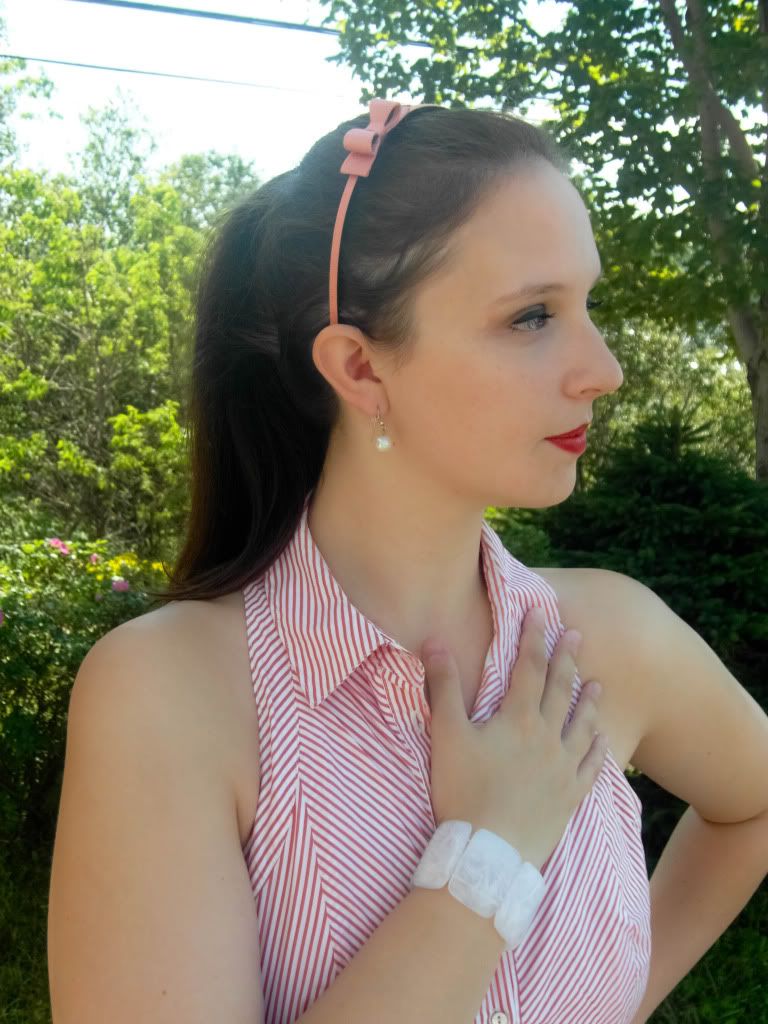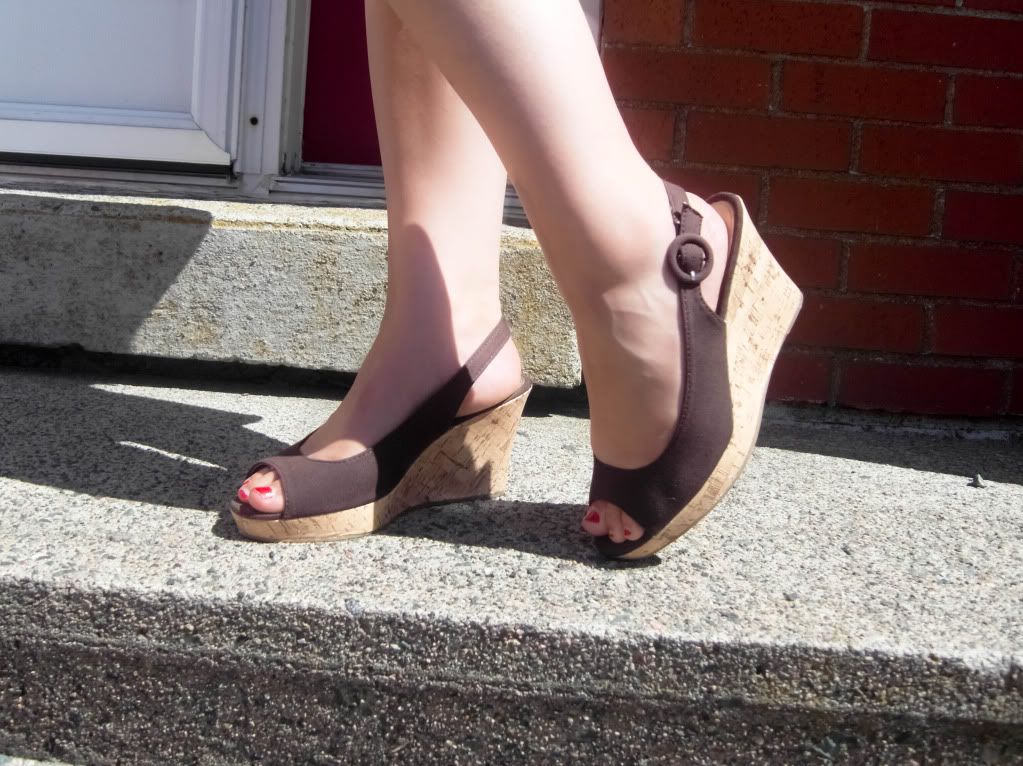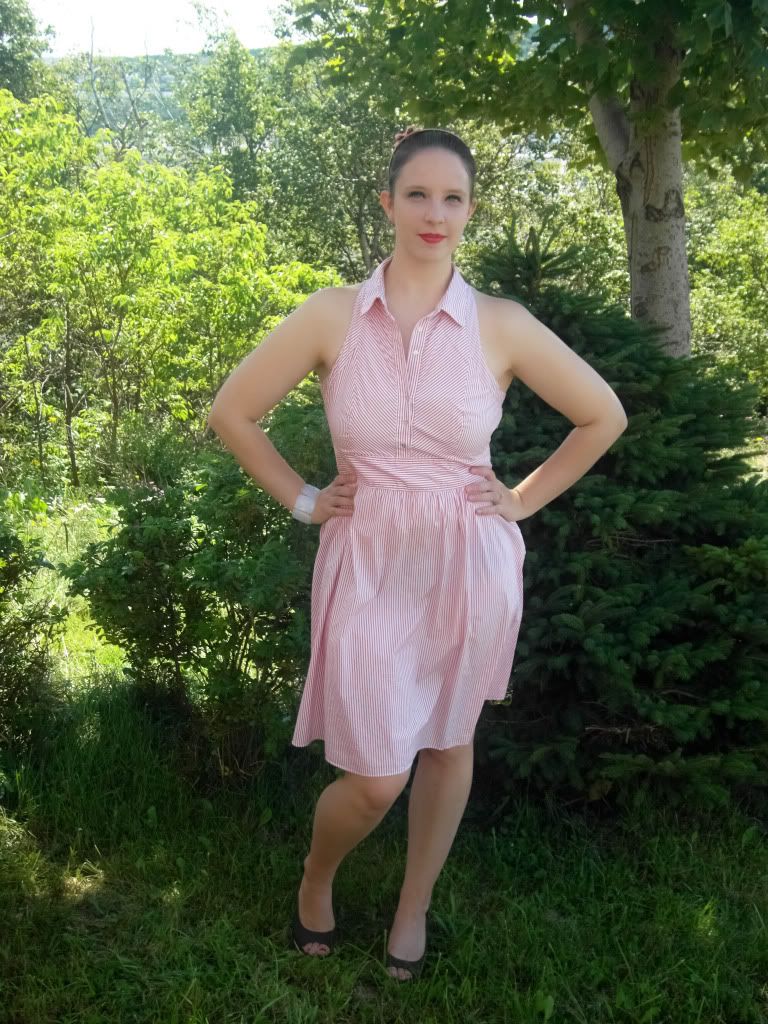 When I first bought this outfit my then best friends said I looked like a candy striper. If you're unclear, it's one of
these
ladies. Basically a volunteer, nurses lackey, who looks like a candy cane.
Humph. I love this dress and always have. There's always worse to look like then a candy cane nurse right?
Rockin' the red lips for the first time with some encouragement from my lady friends! (Hope it works, what do you think?) Plus this outfit makes me feel so retro and I end up singing
Patsy Cline
while cooking supper. Again, giving the neighbors A: a good show or B: a good laugh.
More than likely a combination of both...
oh well.