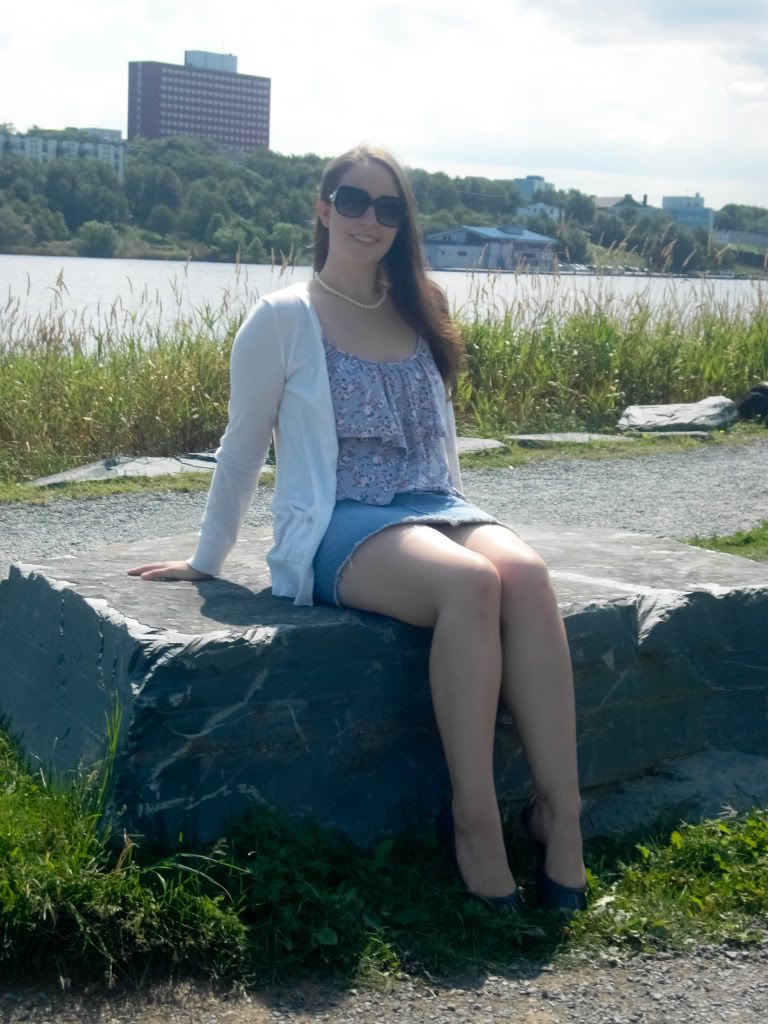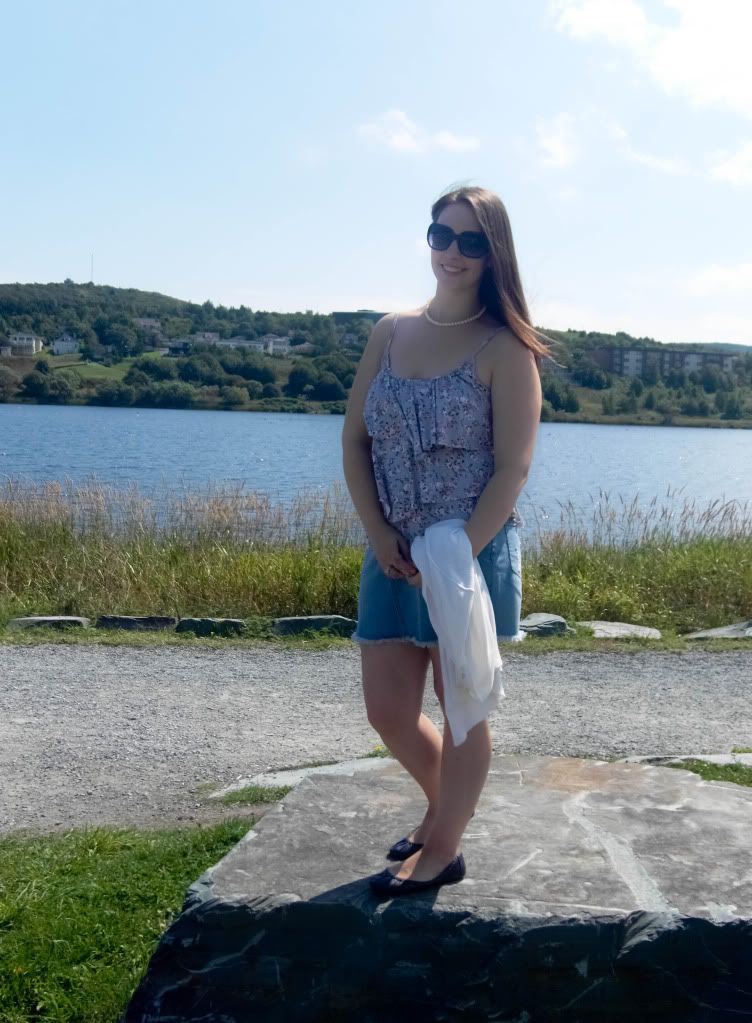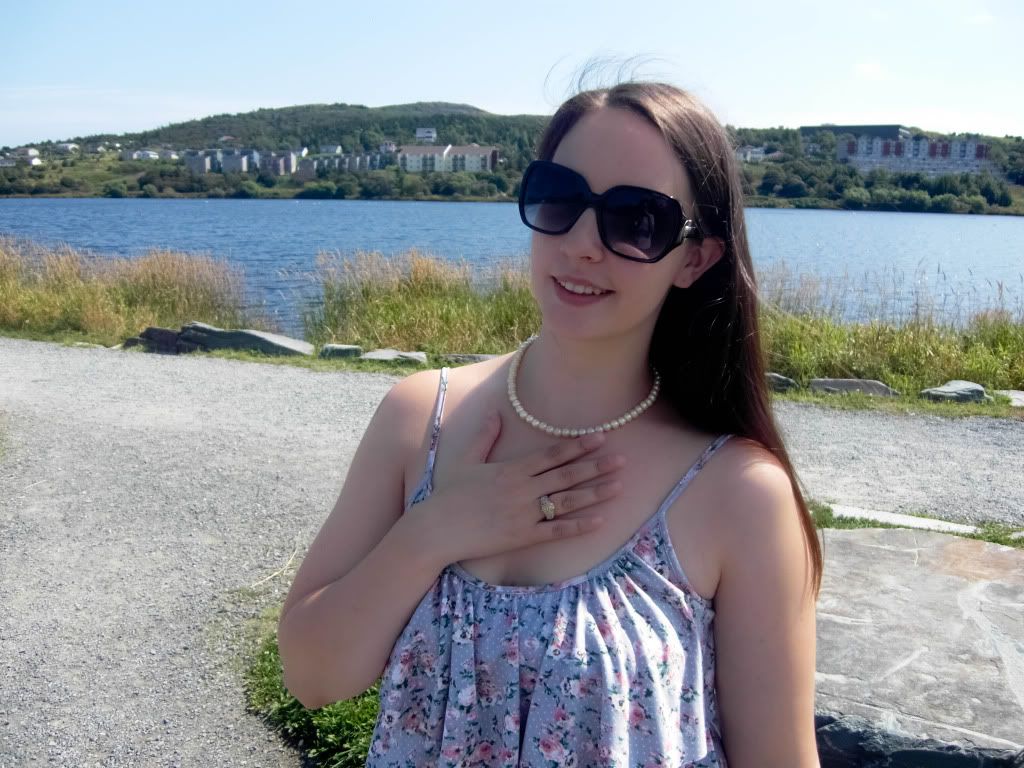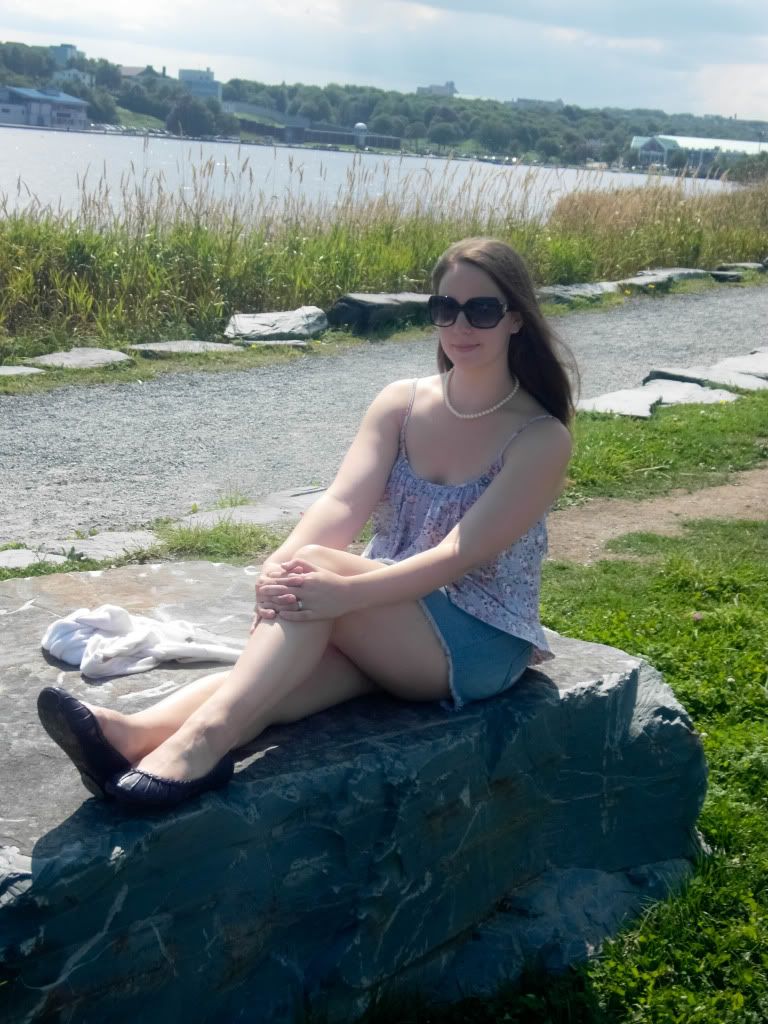 Thanks to the sun (I know, again with the weather... I need a new topic) I got a lot accomplished today! We did the normal Sunday routine of church-lunch-costco-walmart-sobeys, plus we got the cars washed, played outdoors and I took my little girl swimming in the evening!

I'm also proud to say, I wore a bikini without shame for the first time in 3 years. Well, the bottoms are like 'boy-shorts' but I bared my middrift with the culprit of the stretch marks in tow. It took 3 long years but I'm very proud of all the hard work I've done to get there.

Bonus points? I convinced my hubby to go on a little drive until I found a location for today's pictures! He suggested this place and, bravo! Good eye hubby. It was a good day for all.

Now to end it in an even better way...lazing around with blueberry wine and a movie!