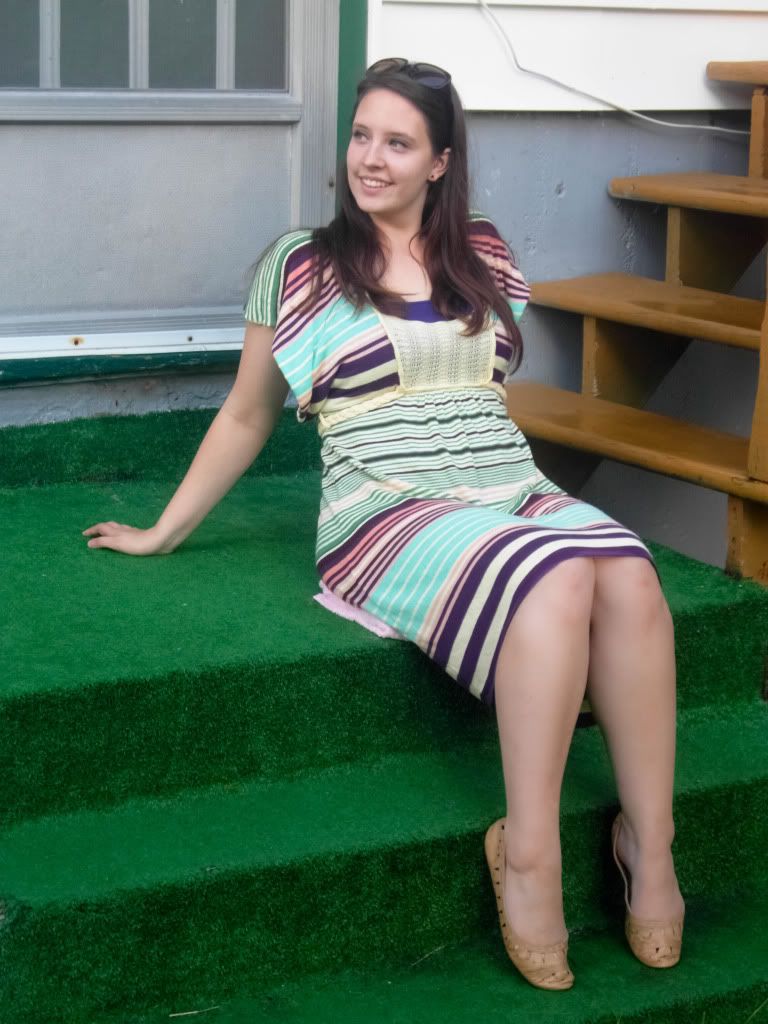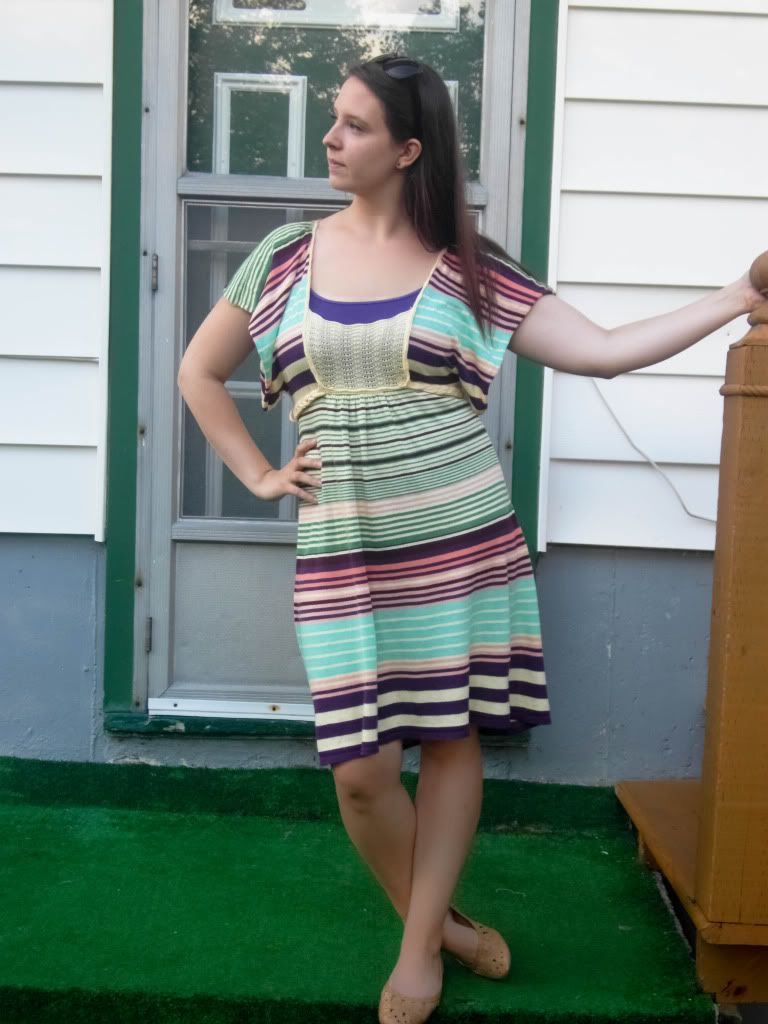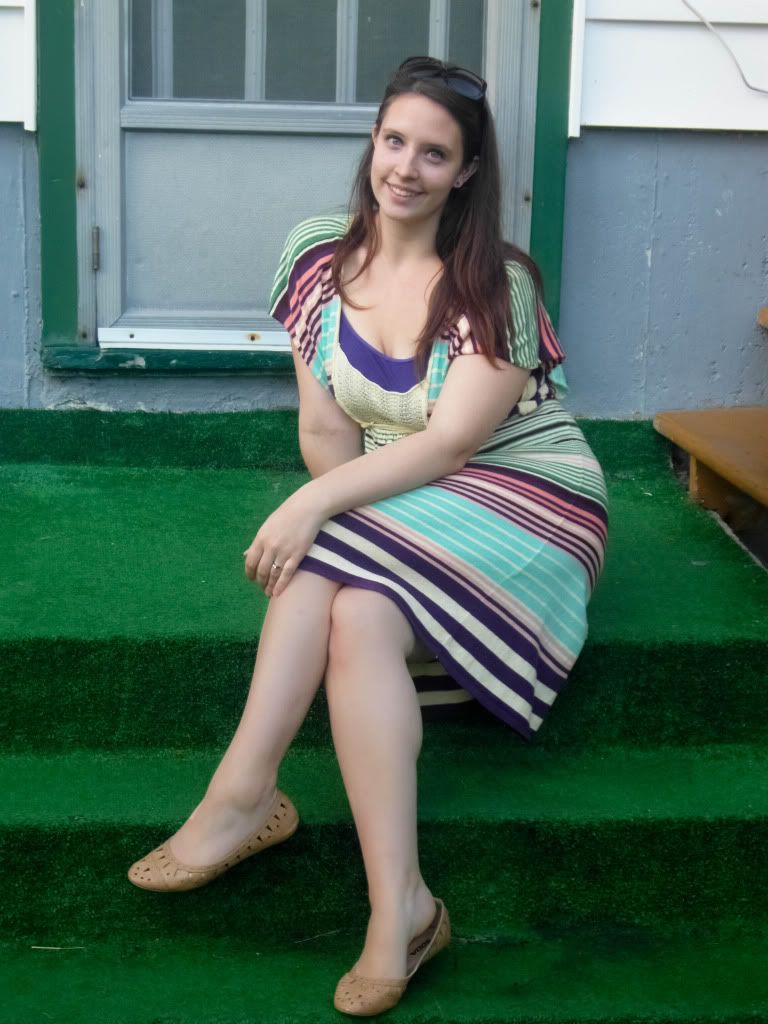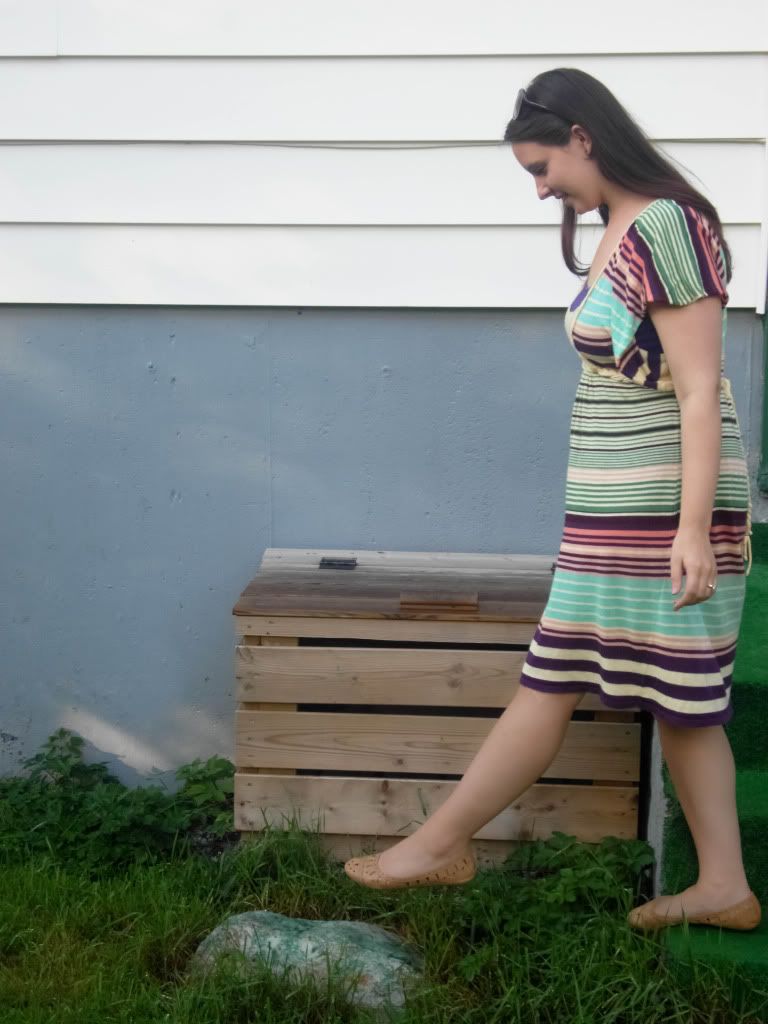 [This post is a longer one. Skip to the end if you want]


My husband asked me "Why do you post pictures everyday?". The answer was simple... it makes me happy. I enjoy reading everyone's comments, being inspired by others and challenging myself to mix and match everything I own.
If the answer came so easily then, why am I getting stressed about blogging lately?
My mind was blank last night and struggled to come up with something to type. I've been craving more clothes and 'brand names' to show others I'm worthy of a 'Style Blogger' title. My HTML isn't the greatest and whole blog layout looks too plain right now.
Luckily my nana (who graciously gives me all my vintage items) had invited me and the fam over for supper. Being with my grandparents and in their house puts me at ease. Love and kindness radiate from them and it's hard not to be cheered up. When the rain cleared up I went to their backyard to take these pictures and remembered all the great memories I have with so many people in that yard. It put a smile on my face, and I got some really good pictures.
I do a lot of deep thinking in that house and the results are always humbling. I realized that sometimes I'll have writers block and whatever I come up with is genuine regardless how it sounds. I have amazing support from friends, family and other bloggers that visit and comment because they enjoy reading and seeing what I wear each day. My blog is to show people that you can look good on any budget, wearing any brand name. Only a small percentage of people can afford to wear all 'brand names' and can you imagine the clothes you could get for one pair of Louboutins? No one comes to critique the HTML, my fonts or layout. It's only week two of this blog and I have a lot of tweaking to do yet, but I'll get there. I could stay up all night designing and trying to look the best but what for? Absolutely nothing.
I have to remind myself that I do this because I love it. If I stress over the small things it'll all become a chore and this blog will fail, and royally suck. I want to continue blogging for a long time. You guys have to help me stay on track because
I really, really hate chores.
[Hey, you skipped! Get back up and read that! ... just kidding]