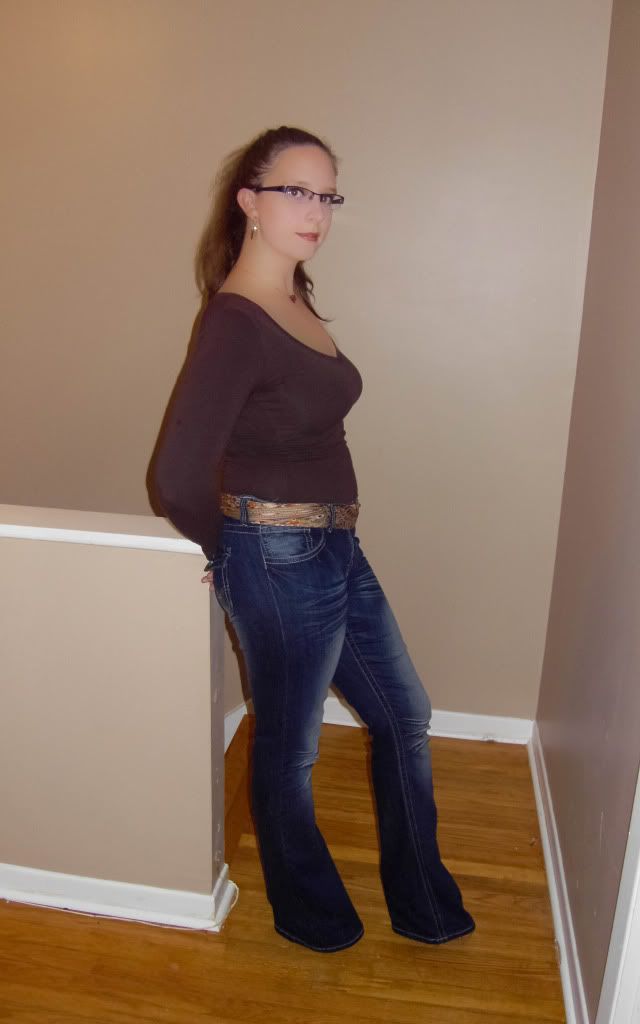 Sorry so late tonight! I was out shopping with my momma then I hit the gym.
Today was the meaning of 'raining cats and dogs'. It poured ALL day. I didn't mind so much because I've been wanting to wear jeans with heels for a few days. My hair however does not like the humidity. It becomes 'friztastic' hence the ponytails two days in a row.
These clogs are the ones I bought yesterday and mentioned in
yesterday's post
. They are beyond comfortable! I shopped all night in them. I'm so glad because I've wanted a pair for so long. The hubby...well, he said 'you look like a giant'. Gee thanks hubs. I'm 5'8, but with these I hover around 6'0. Which I know is tall for a girl, and where I'm from, everyone is short. Besides, am I supposed to wear flats forever because I'm tall already? No way! I adore heels. So my reply to him?
"I'm the most fashionable giant around then."