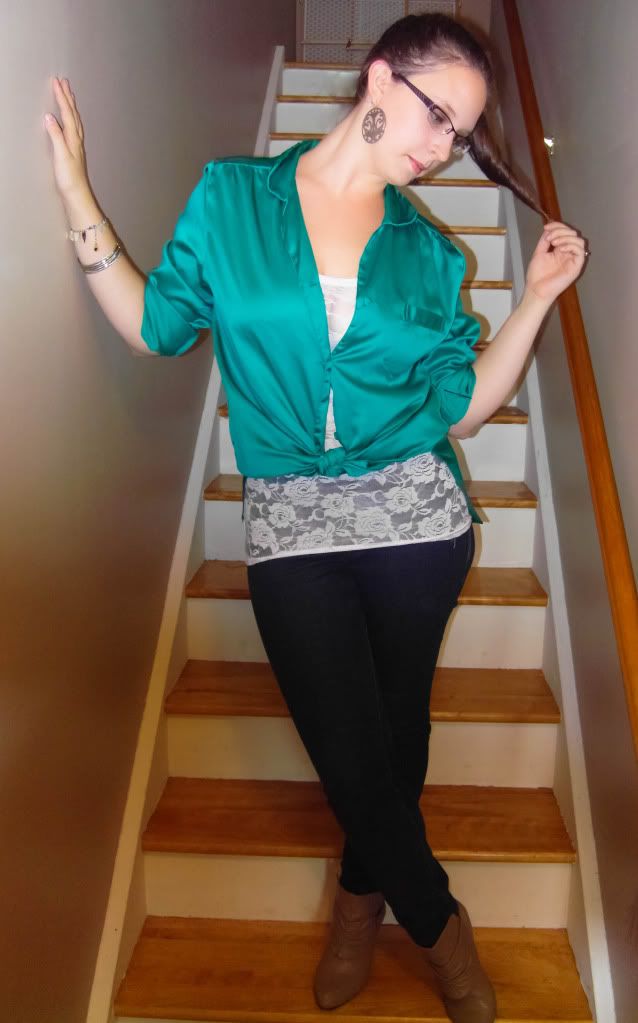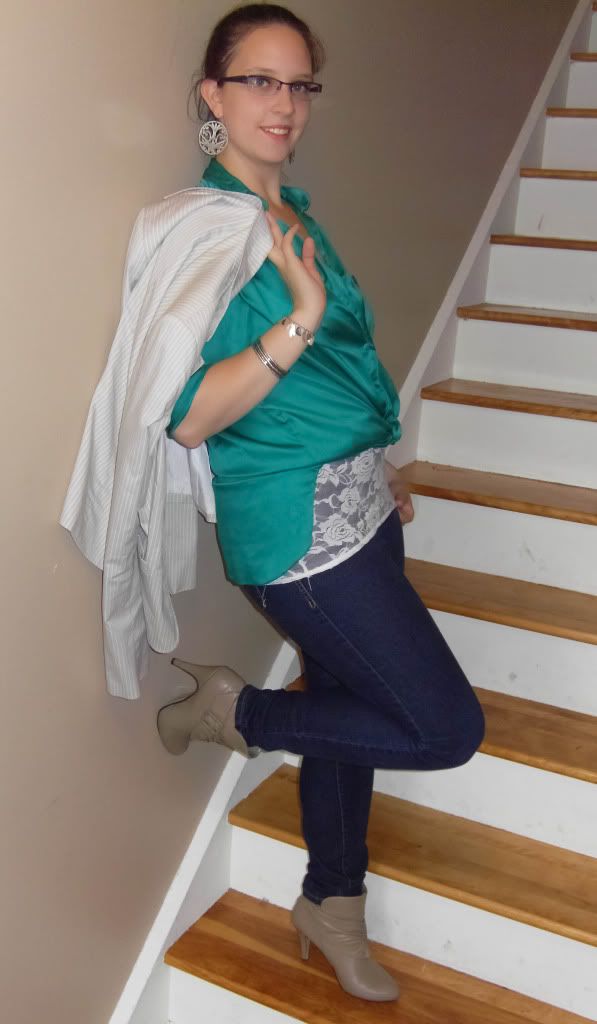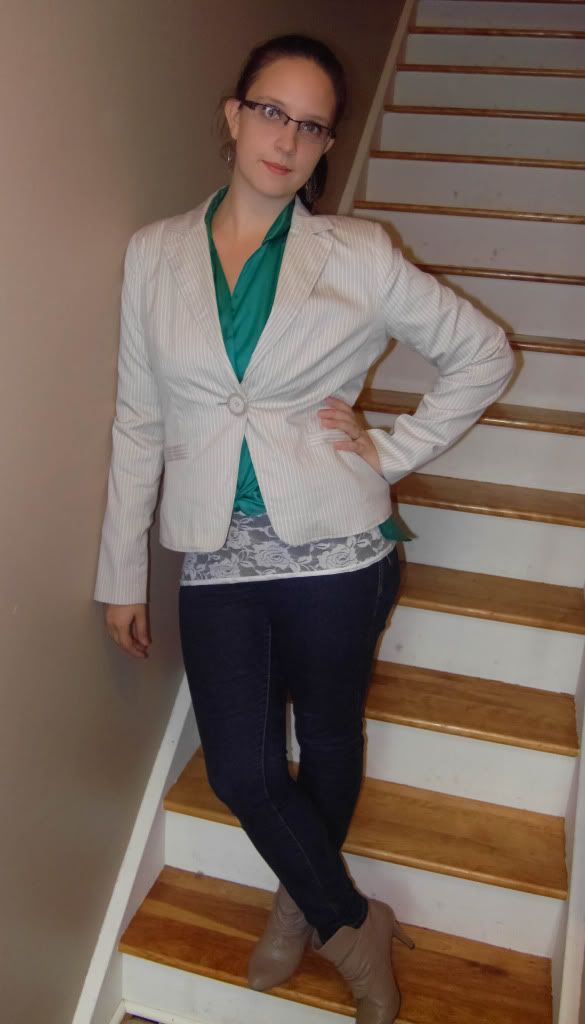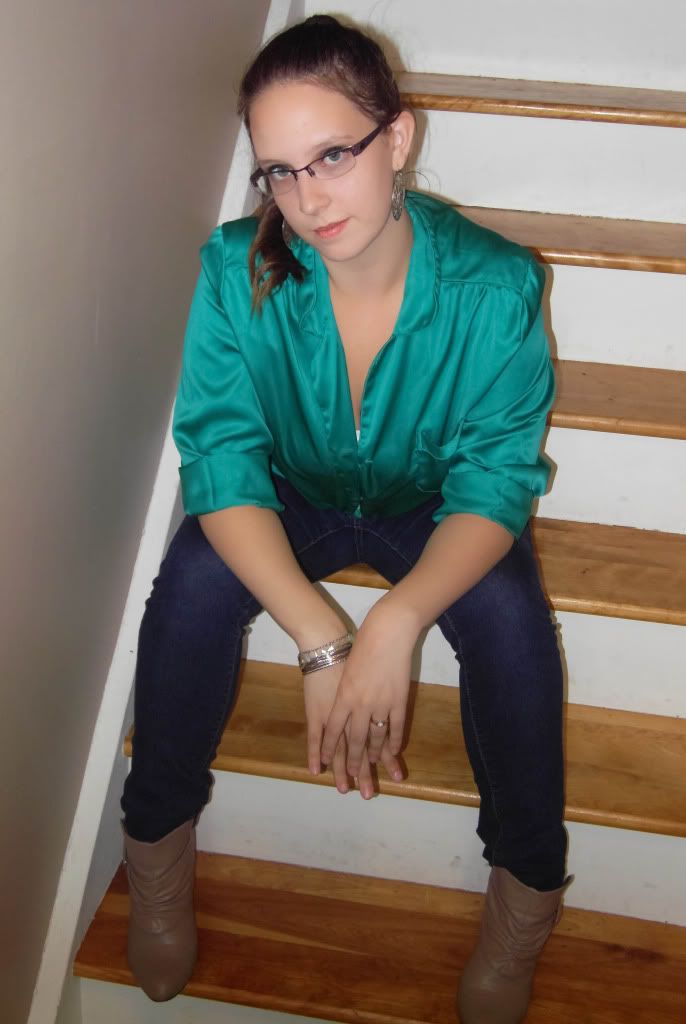 Scene change on the stairs and that last picture is the doing of my not wanting to do the same poses every post...it's actually hard to not look the same everytime!

I know it's kind of lame starting off with the weather but the first picture is how I WANTED to wear this outfit...but the third picture is how the weather MADE me wear it. Hrmph. As you can tell by the pants and need for blazer, it seems my phone call to Mr. Sun did not get through.
Fine, I give up. (maybe reverse psychology will work and he'll come out if I think he won't anymore!)
I only got out of the house for an hour today, besides my nighttime gym ritual, but I got up and got dressed after breakfast. I'm proud I'm out of my slump. For the last few years I didn't get dressed unless it was absolutely necessary. I lived in pyjamas and hated it. BUT I did society a favor and never left the house with them on. Okay, maybe to Tim Hortons once but hey, does that even count?
[ps. I half lied... this "shirt is actually a pyjama top I just knotted in front. I loved the color and couldnt bear wearing it to bed where no one would see it! *shhhh don't tell anyone!]