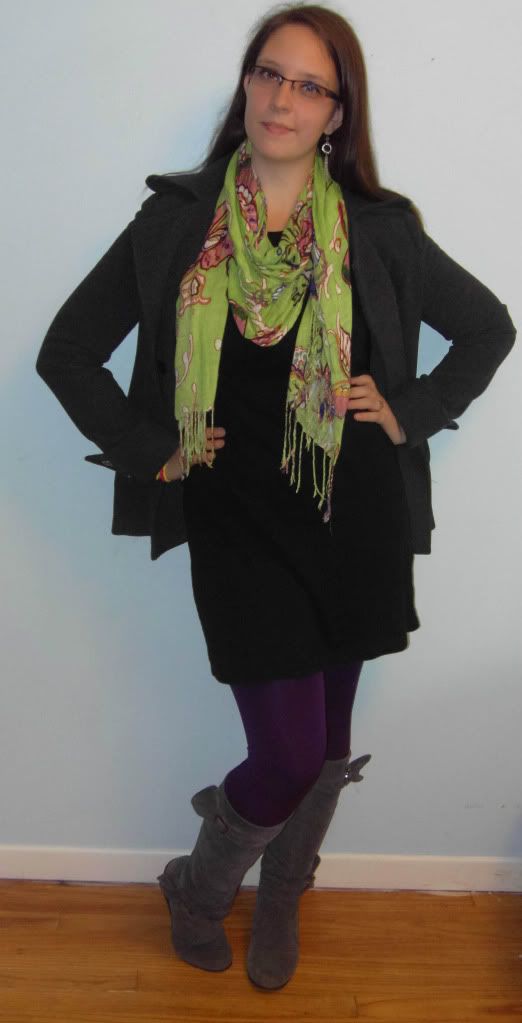 Juxtaposition is pretty much the only word that can describe today. There's many mixed emotions and I hate to start the outfit posts on a gloomy note but it seems necessary today.

Yesterday I celebrated with a lifelong friend at his wedding. This morning I was woken up by a phone call from my aunt telling me that my dearest uncle lost his longtime battle with cancer.
(I will forever miss and love you. We all know you're in a better place now.)
Today is August 6th, the middle of summer, but the weather has been rain, drizzle, fog and 12 degrees for weeks on end. Tonight I went to a bachelorette party to celebrate my cousin getting married soon.

With all these mixed emotions and life circumstances all in a 24 hour span, I felt it right to wear a black dress and add pops of color to contrast.

It's funny how life does this to you sometimes, isn't it?